Attention to detail is the first way to differentiate yourclub from others.
According to The Wedding Report, 2022 marked the most weddings in the U.S. since 1984 at 2.5 million. Pent up demand from COVID saw couples catching up on postponed weddings. For 2023, a sweet 2.24 million wedding occasions are projected, at an average cost per wedding of nearly $30,000. Here are more numbers that will amaze you.
Weddings began their rebound in 2021 with average costs of just over $27,000. Overall, Americans spent more than $50 billion dollars in 2021. Based on inflation, the number is likely to score north of $30,000 per wedding this year.
Here are a few of the latest estimates on average spends per catered item from the most recent data of 2021 and projected costs for inflation of 15% this year.
| Item | 2021 Average Cost* | Average Cost +15% For Inflation |
| --- | --- | --- |
| Wedding Cake | $454 | $522 |
| Bar Service | $2,144 | $2,465 |
| Foodservice | $4,164 | $4,788 |
| Wedding Venue Location | $5,220 | $6,003 |
| Wedding Venue Rentals | $1,614 | $1,856 |
| Wedding Table Centerpieces | $359 | $412 |
| Wedding Floral | $506 | $582 |
| Wedding DJ/MC | $853 | $980 |
| Wedding Reception Menus | $146 | $168 |
| Wedding Tips (all services) | $387 | $445 |
*The Wedding Report
These insights offer a glimpse at the potential of cashing in on weddings in 2023. Here are three ways to stand out from your competition.
---
1. Evaluate Your Strengths, Shore Up Your Attention to Detail
A wedding event is more about a memorable experience that leaves a lasting impression—more important than just the price. Everything from your website and social posts, to your location and atmosphere down to the butters served on the plate communicate the value of your services.
If you haven't already, ask your best customers and friends to share their impressions of their most recent wedding event experience with you. They will help uncover gems of brilliance that can help you differentiate your own company's brand's position.
Their input gives you a fresh outlook on winning strategies and the little things that can help you stand out and be chosen for more events. Remember, it's not just about the cost of the event, but the value you can bring in crafting an event that will be positively remembered by the customer's guests.
Here is an easy one. While most think of butter on the plates as an afterthought, make yours a point of difference. Butterball® Farms shaped butters are an easy way for letting guests know that you thought of everything. Set yourself apart and make them part of your "premium" table service package that can boost your profits.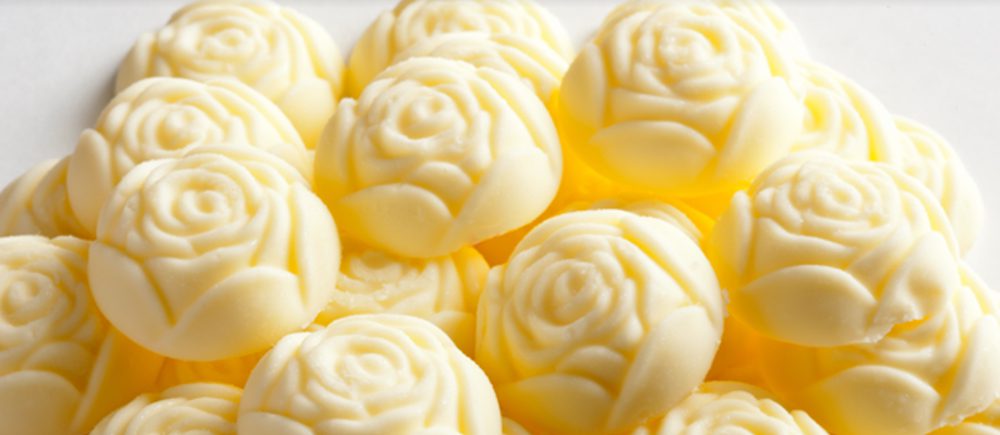 Butterball Farms beautifully shaped butters are available through DOT Foods. If you have an immediate need or only want to order 1 case, you can also purchase Premium Butter Balls and Roses Direct at www.butterballfarmsdirect.com
Want to try a free sample kit? Request yours today.
---
2. Packages Pump Up Profits. Line Up Partners and Package Them Up
One tip for maximizing wedding events in 2023 is to offer customizable wedding packages. The Wedding Report's numbers offer a reminder that you'll get the most from weddings by offering a total package with partnered services, from DJs and live bands to florists and wedding planners. Providing a range of options for different budgets and preferences, such as menu options, decor, and entertainment, can attract a wider range of clients and help ensure that each event is unique and personalized to the couple's desires. Additionally, offering unique and immersive experiences, such as themed events or specialty cocktails, can help set the venue apart and create memorable experiences for guests.
---
3. Take Labor-Saving Short Cuts in Your Kitchen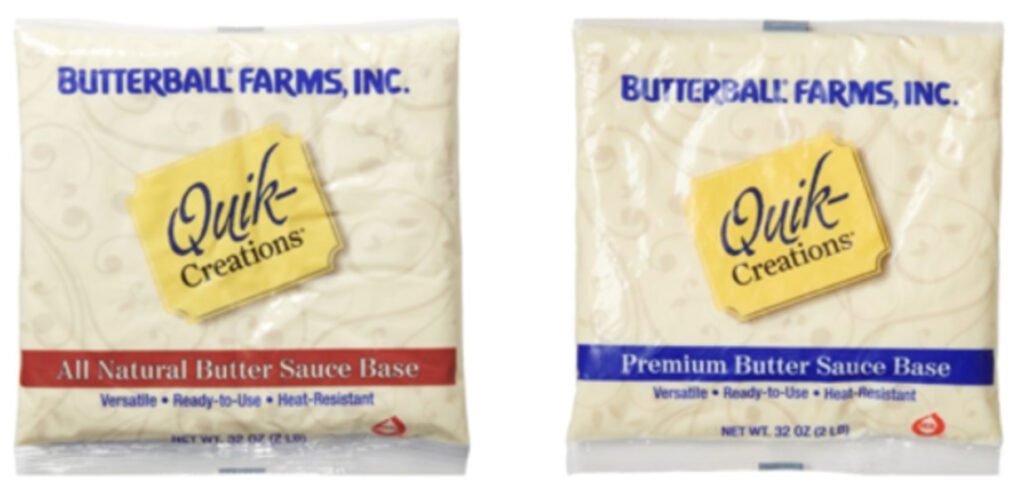 Take the lead from today's restaurant kitchens and simplify the preparation process. They are reducing the time, training, and the number of employees to prepare meals by switching to short-cuts, like Butterball Farms Quik-Creations® Butter Sauces.
Get a head start for all your delicious desserts, soups, sauces and more with our butter sauce base sauce! Not only are they heat resistant and unbreakable, they are incredibly versatile in flavor. Quik-Creations butter sauces allow you to easily customize a sauce to perfectly complement the specific flavor profile of your dish. With this level of flexibility, you can create a unique and memorable culinary experience that will leave a lasting impression on your guests. By impressing your guests with delicious and perfectly paired dishes, you can increase the likelihood of them booking your business for future events, helping to grow and expand your business.
Whether you're making a creamy alfredo sauce, loaded baked potato soup, blue cheese crème sauce or, simply add in your own spices and herbs to create culinary delights within minutes.
Here are just a few of the many recipes you can create with Quik-Creations Butter Sauce. Available now at your local distributor.