You can of course create whatever flavor combinations you like, but Baking For Friends has chosen chocolate marble, raspberry and lemon for the perfect balance of sweet and tart to keep everybody happy. Because these are taster treats, they're a little bit smaller than regular cupcakes, which means you can make lots too – giving everybody a chance to try each one, and decide on their favorite flavor. It's hard to choose though: here at Butterball Farms, we're constantly battling over which ones better! Always an excuse just to try one more…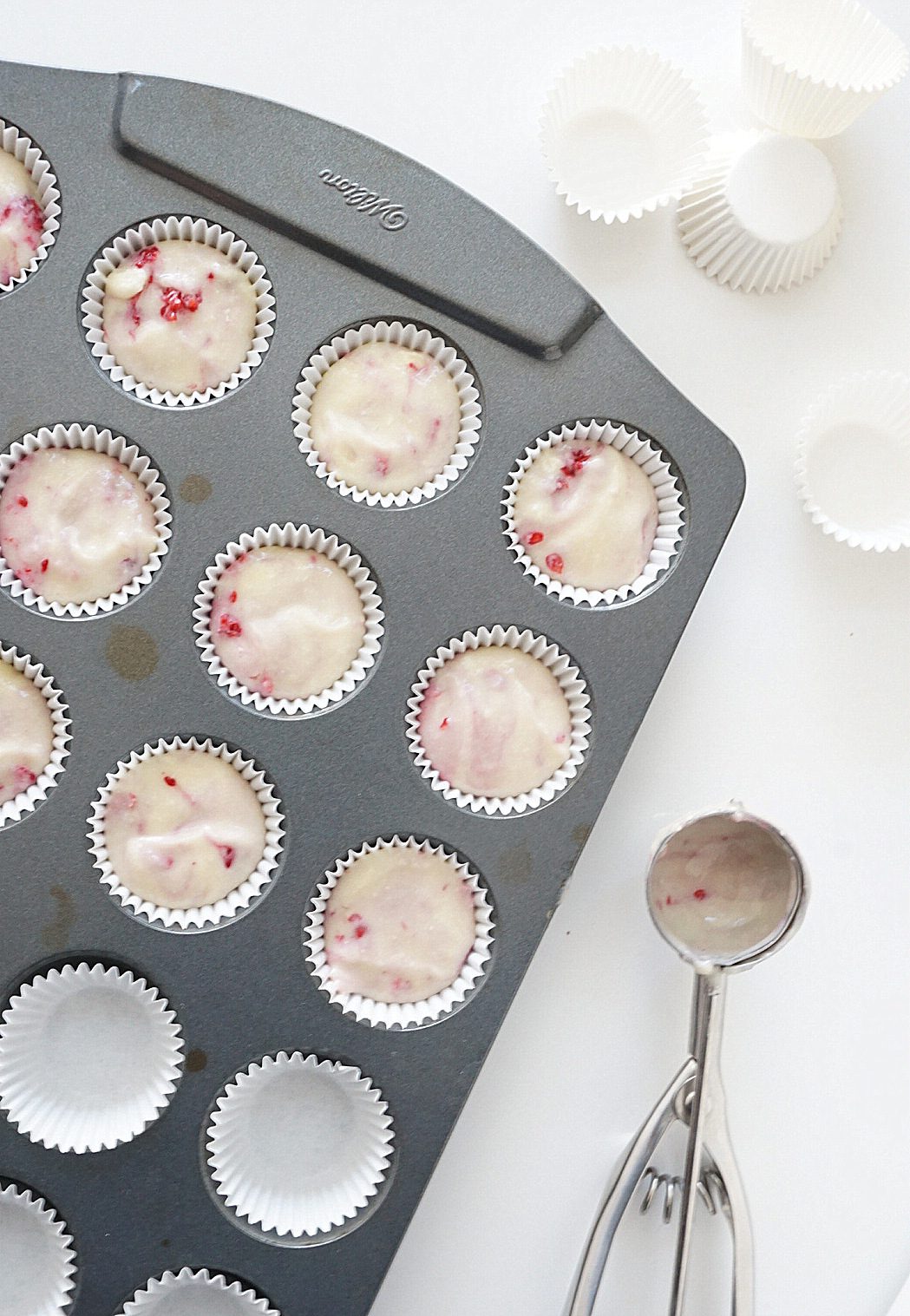 *Pro Tip: When making this recipe, do not over mix your batter. The more you mix, the denser it becomes and we need to ensure we've enough to go around. This will also keep your cupcakes nice and light and fluffy! Win/Win.
Prep Time: 15 minutes.
Total Time: 15 minutes.
This is definitely a recipe you should keep on hand for those last minute or large catering requirements. Try out these flavors, or come up with your own culinary combinations and be sure to share them with us across Facebook, Twitter, Instagram or Pinterest using #BestButter. We can't wait to see what you come up with!