Custom products for Consumer Packaged Goods
We provide custom products to some of America's best-known brands.
We create the perfect butter for the hotcakes millions enjoy for breakfast. We make the garlic spread on their lunchtime burger. We even produce the perfectly-sized portion butter for their meal kit dinners. This means consumers can enjoy butter from Butterball® Farms with every meal. These brands and many others rely on us to deliver innovation, exceptional quality, and happier customers.
Half culinary science, half culinary art.
Butter is a little bit magical. It has the potential to make anything better — from Angus beef to asparagus. So we take a special approach to creating custom butter/spreads & sauce flavors. We combine the meticulousness of food science with the passion and imagination of the culinary arts to produce flavors that greatly enhance the consumer's perceived value — without greatly increasing your ingredient cost.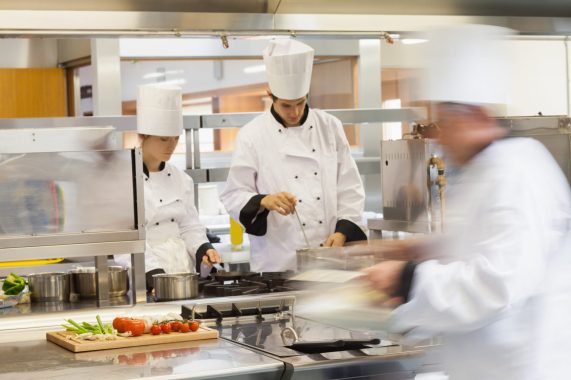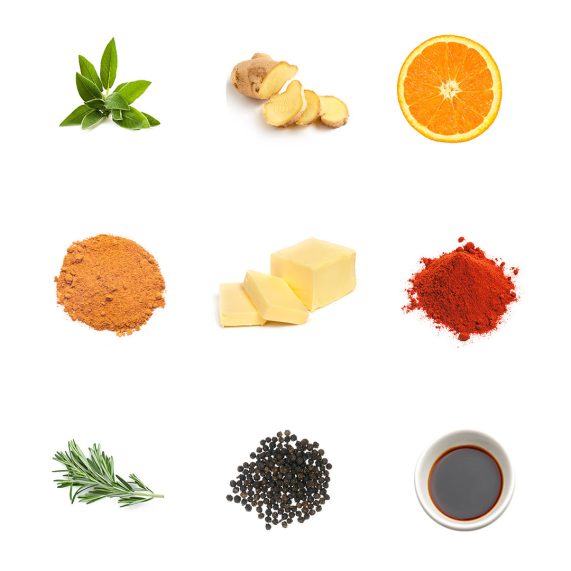 We imagine butter differently. You should too.
We take pride in sourcing premium dairy, herbs, and spices to produce flavored butters and sauces that greatly improve perceived value without greatly increasing cost and delivering outsized unit sales.
We've diligently pursued excellence for over 60 years.
At Butterball Farms, we take butter seriously.
We've made premium butter products from small test to scale for well over half a century by combining technological innovation, operational excellence and an unwavering dedication to quality.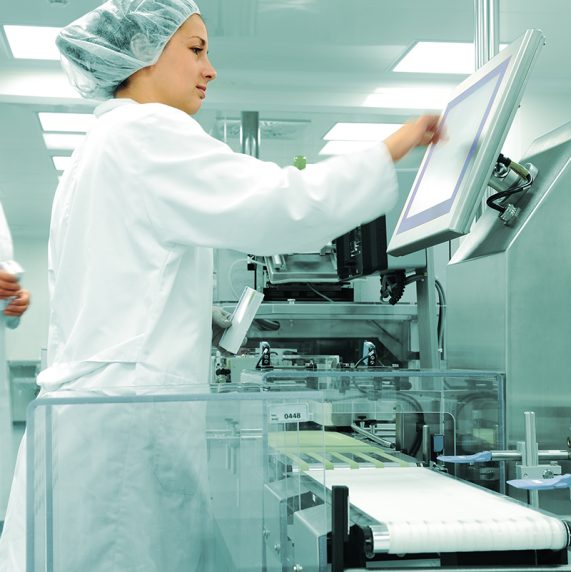 Custom butter for breakfast
Whether you are using block butter to create individual serving portions or as an ingredient for one of your dishes, you'll need to dedicate some amount of manual labor to your process. With Butter Balls® from Butterball® Farms, no manual labor is needed. Just grab a pre-sized ball from the bag and you're done.
When one of America's best-known quick-serve chains was looking for product innovation, they looked to Butterball® Farms. With a custom butter created especially for them, they introduced a new product that paired the chain's signature beef patty with a custom Garlic Herb butter dollop portion, melted right on top. The resulting product not only drove increased unit sales, but an increased margin on every sandwich sold.
America loves to subscribe. More and more consumers are trusting online providers and grocery stores to deliver their evening meal. When some of America's best-known meal kit providers and grocery stores needed butter for their incredibly-delicious and incredibly-simple-to-prepare recipes, they turned to Butterball® Farms, and we delivered.
America's biggest brands trust Butterball Farms
Butterball Farms is a Midwestern company with Midwestern values. We act with integrity at all times, in matters large and small. We work to make everything — our products, our processes, and even our communities — a bit better, every day. That might be why some of North America's biggest and best-known retailers, restaurants, and manufacturers, have chosen butter products from Butterball® Farms.
Custom flavored butter for main dishes
From salmon filets to sirloin steaks, a dollop of custom flavored butter has the power to transform an entree. With our decades of culinary innovation and product development experience, we can create the exact flavor you need, whether it's a savory peppercorn or a vibrant lemon-dill. Rely on our expertise to turn an ordinary product into a signature dish!
Custom flavored butter for side dishes
A great side not only complements the entrée but adds its own unique flavor to the meal. Go from carrots into "baby carrots in brown sugar butter" and from green beans to "french cut green beans in lemon-garlic butter." But it's not just veggies: potatoes, rice, and pasta all shine when paired with a unique custom butter flavor from Butterball® Farms.
Custom flavored butter for appetizers
Consumers today are entertaining as much as ever, but they're cooking less. They demand effortless preparation and innovative, on-trend flavors. Custom flavored butter can transform heat-and-serve items from tiny dumplings to wings to broiled shrimp, with hot new flavors that keep guests reaching for more.