Wholesale Marinades, Glazes & Gravies
Create Crave-Worthy Flavors with Butterball Farms
At Butterball® Farms, we bring more than 60 years of experience and passion to crafting innovative and flavorful ingredient solutions to complement our customers' dishes. Whether you're serving breakfast or dessert, perennial favorites or cutting-edge new courses, Butterball Farms can help you design on-point flavors for marinades, glazes or gravies that are unique to your brand and greatly enhance your value.
Glazes are clear toppings that can use butter, fruit, or oils for example as a base to create a mixture that is sweet or savory but not overpowering. More delicate in flavor than an icing, glazes are able to give a fine, drizzled sheen to a dessert, baked good, or meat.
Gravies are savory toppings that are great for beef, chicken, turkey, potatoes, and other dishes. Our gravy with sausage seasoning is particularly popular with breakfast foods, while brown gravy is often paired with roast beef or mashed potatoes.
Marinades are products with an acidic element, such as vinegar or lemon, that tenderizes the foods while giving them flavor. Many of our customers like to marinate chicken with lemon and rosemary marinade, or pork with teriyaki marinade.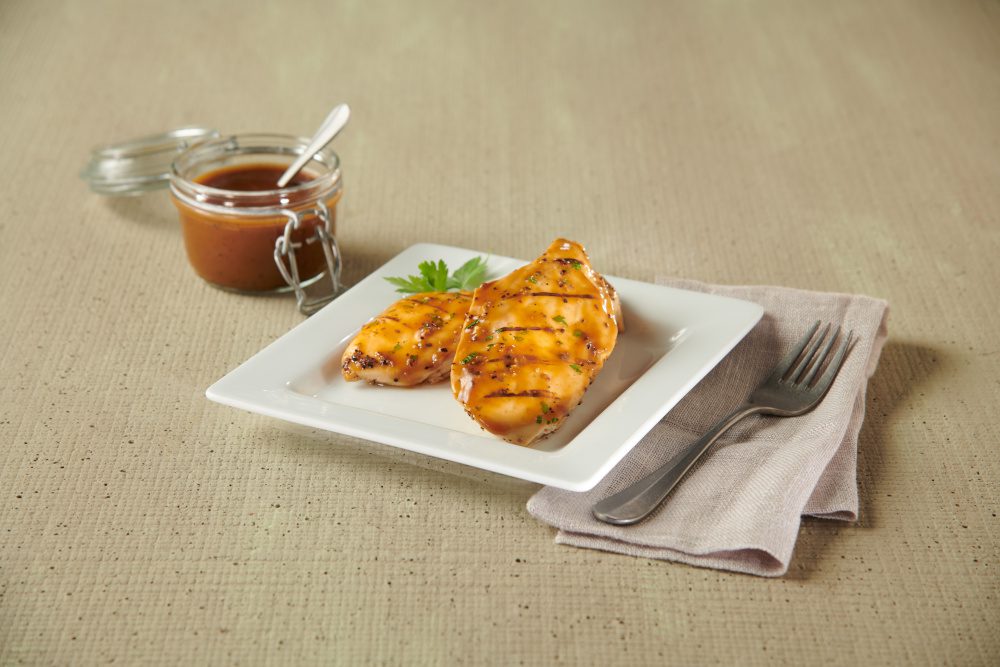 High-Quality Products for the Food Industry
Butterball Farms works with some of America's largest brands and helps produce unique ingredient formulations for every industry. In Butterball's 60 years of experience, we've worked with companies in every field. We frequently work with airlines, restaurant chains, consumer packaged goods, country clubs, senior living centers, and many other industries. We understand your business's challenges and have honed our methods to best support each industry's needs.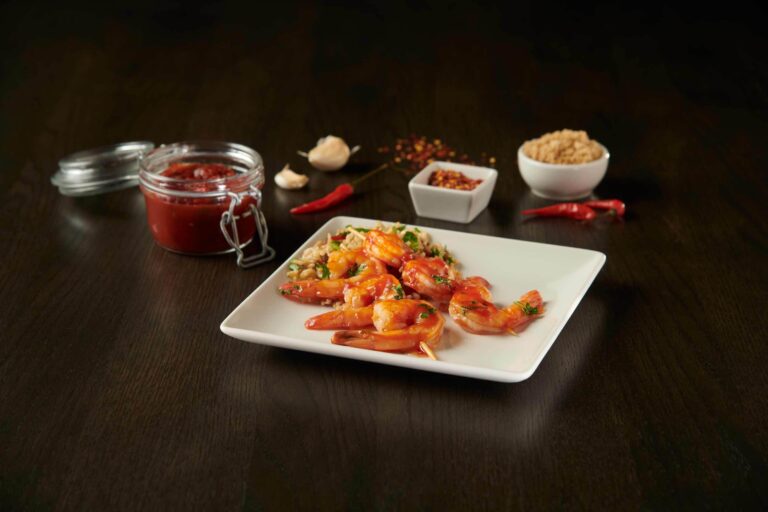 Better-Tasting Dishes Made Simple
Butterball's premade glazes, gravies, and marinades can provide a simple, delicious solution for breakfast, lunch, and dinner.
Types of Wholesale Marinades from Butterball Farms
Butterball can develop rich variety of marinades for your business, including:
Meat or seafood marinades, such as teriyaki, lemon and rosemary, classic steak marinade, pineapple marinade, and Jamaican marinade.
Marinades for grilled vegetables, with healthy ingredients like balsamic vinegar, olive oil, garlic, basil and lemon juice.
Types of Wholesale Gravies from Butterball Farms
Gravies aren't just for mashed potatoes and roast beef! We can make gravies for breakfast, lunch, and dinner, including:
Country gravy
Redeye gravy

Salt pork and milk gravy

Cream gravy
Brown gravy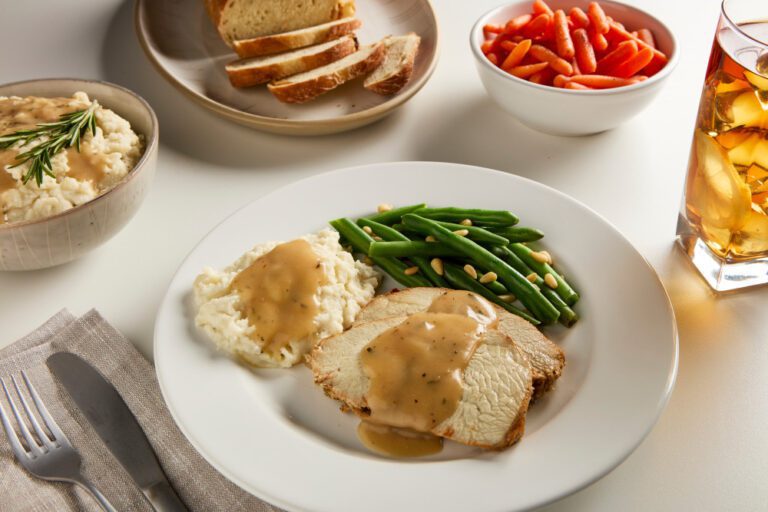 Types of Wholesale Glazes from Butterball Farms
Our glazes have been designed through a mixture of artistic craft and scientific understanding to create something truly special. Some of our most popular items include:
Dessert glaze: Whether you're looking to top off your cake with a classic vanilla glaze, or looking to add zest with lemon or orange, we have the glaze for you.
Meat glaze: Add some brown sugar or honey flavor to your hams with our meat glazes,  spice up your chicken wings with our sriracha glaze, or create a savory flavor with our soy glaze for chicken or fish.
Vegetable glaze: Mix in some flavor to your vegetables with our citrus honey glaze, try sweetening your carrots with a maple syrup glaze, or drizzle garlic butter glaze on your steamed vegetables.
Butterball Farms makes it easy to pack a punch of flavor with our delicious, wholesale marinades, gravies, and glazes. Taste the difference with Butterball Farms:
Endless customization options: Need a glaze, gravy, or marinade not listed here? Butterball offers complete customization of our products. Tell us the flavors you're looking for, and we'll start the process.
Quick sample turnaround: Don't order a product you haven't tasted yourself. Our team is happy to send a sample as soon as possible so you can feel confidence in placing a bulk order.
Direct access to research & development: Ready to test the limits of flavor science? Our research & development team is full of experimental innovators who love a challenge. You'll have direct access to R&D so you can be certain to get a flavor product that satisfies.
Exceptional Flavors for All Occasions
The sky's the limit with our custom-created glazes, gravies, and marinades. Once you
talk to one of our experts
, you'll understand how Butterball's 60 years of experience designing innovative, delectable, and convenient products can top off your dish.
Frequently Asked Questions
Where Can I Find Wholesale Marinades, Glazes & Gravies?
If you're looking for that perfect marinade, glaze or gravie to finish off your dish, we'd love to talk with you about it. Our in-house experts work with you through every step of the development process, from concept to full-scale production, using our expertise in unique ingredient formulations. There are also
distributors
available near you providing our classic selection of flavored butters and other popular products.
What Is Butterball's Minimum Order Quantity?
Butterball offers low minimum order quantities for customized products, allowing you to taste your creation before committing to a full order.
Contact our team
for specific details.
What Kind of Packaging Is Available?
Butterball Farms offers tubs, plastic jars, pails, or buckets for bulk glazes, gravies, and marinades. For customers who want individually wrapped or pre-portioned options, we also offer dollops, medallions, and rolls.
Can You Freeze Glazes, Gravies & Marinades?
Yes! Butterball designs our products to be fresh after freezing. We also offer a variety of options in our packaging so you can choose the method that's most convenient for you and your staff.
How Many Glazes, Gravies & Marinades Does Butterball Farms Offer?
We take great pride in creating the perfect product for any occasion. Our staff are veterans in the science of flavor, and they are passionate about working with our customers to design the glaze, gravy, or marinade.