A flavored butter dollop makes it easy and of greater value for any prepared meal.
Nothing brings out the flavor of proteins or vegetables like butter. Butterball® Farms has been helping food processors and meal kit assemblers expand with customized flavored butters that create unique applications for decades. Yet, one of its more recent innovations is more about packaging than flavor.
Some frozen or refrigerated applications for Butterball Farms flavored butter dollops are best when the dollops are individually wrapped and packaged. Wrapped butter provides a barrier, preventing untimely contact with the protein or vegetable, allowing the consumer to use the flavored dollop when ready to heat and serve the meal. The flow wraps can also speed the assembly of pre-packaged meals via automated systems that apply the dollops as the meal reaches the final stage of packaging.
Frozen and Fresh Dinners are growing despite higher prices while shelf-stable meals fall behind.
IRI, 2022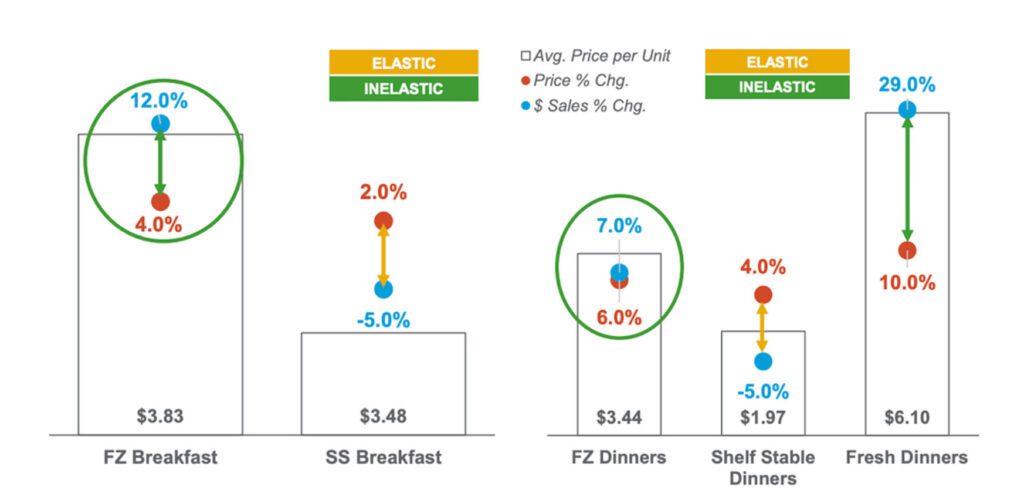 Butterball Farms can include printed information on the wraps, such as your logo for branding purposes, the ingredients within the dollops, or allergen statements. This gives food processors the freedom to include the dollops without the costly changes to existing packaging information.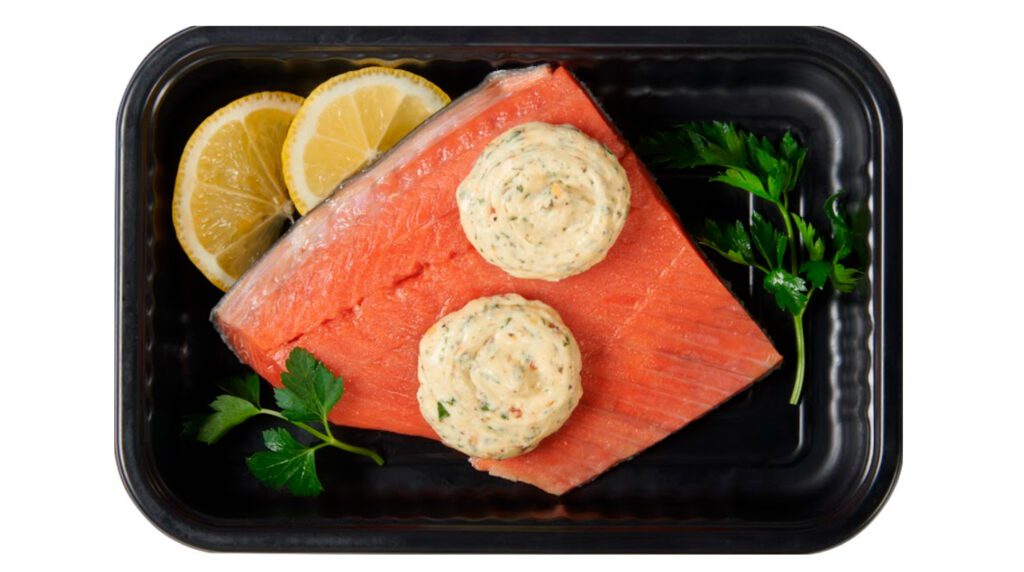 Seafood processors turn to Butterball Farms for flavored dollops for quickly imparting flavor.
"We've had significant interest in our flow wrapped dollops recently from food processors who are packaging seafood as well as meal kit and prepared meal assemblers," says Butterball Farms Director of Marketing, Bonnie Beard.
The flavored dollops are designed to impart a variety of flavors, from savory to herbs or citrus, and can include particulates that melt evenly and quickly when heated. Our R&D team will work with you to customize any flavored dollop with a flavor profile unique to your frozen food, meal kits, and other applications.
For example, the company's gravy dollops can include pieces of country sausage, with or without flow wraps, that can be inserted within a biscuit, or a bacon shallot dollop can be placed atop potatoes or chicken in a prepared meal.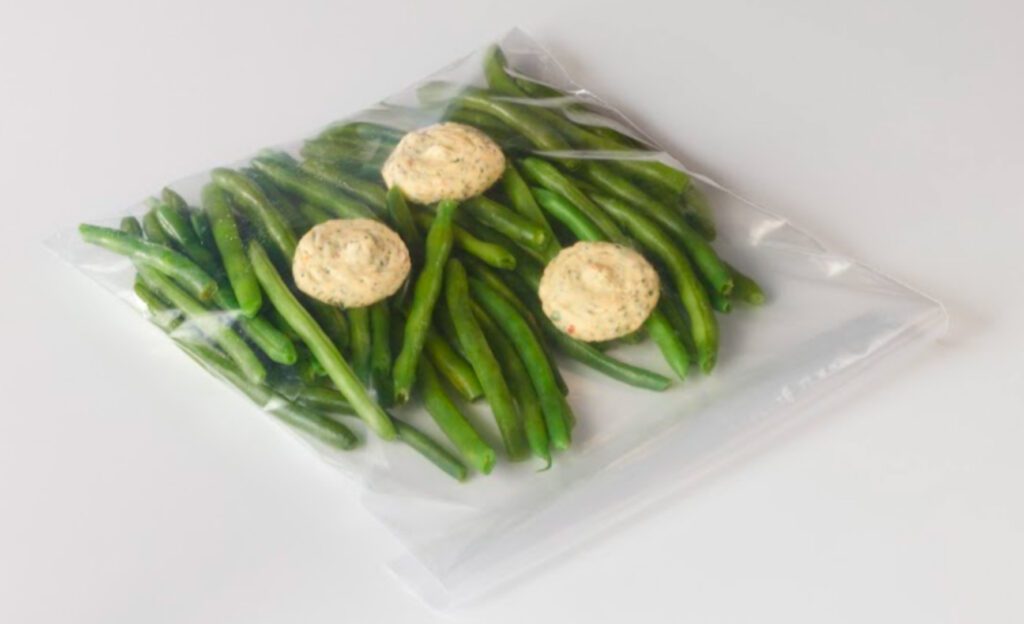 Bagged frozen vegetables are ideal for flavored dollops to add value to the product.
Within shrink-wrapped trays of fresh vegetables, grocers and produce providers can add value to the consumer purchases using the flavored dollops. For frozen, pre-cut vegetables intended for microwave or Instapot home preparation, unwrapped dollops are ideal for quick and flavorful meal preparation.
"Since the company's founding, we've always been the innovator in shaped and flavored butters and sauces," says Beard. "Thus, we have a talented and creative research and development team that can quickly respond to customized flavor solutions for our customers."
Ready to create a custom flavor? Reach out to our team for your next flavor brainstorm. We look forward to hearing from you!