Want to be on the cutting edge of craveworthy flavor? Try adding flavored butter to your menu! From flavored butter spreads to flavored butter dollops, Butterball® Farms has been a leader in innovative, specialty, quality butter for more than six decades. Let's take a look at all of the delicious flavored butter products that Butterball Farms has to offer. 
For the newest trends and ideas on how to incorporate flavored butter into your recipes, download our Flavor Trends Guide.
Types of Flavored Butter Products
Elevate your cuisine the easy way with flavored butter dollops. These pre-portioned mounds of frozen butter are perfect for adding just the right amount of delicious buttery goodness to individual dishes of pasta, protein, vegetables, and more. 
Perfect for cooking and finishing, our flavored dollops are often used in restaurants and foodservice. You can also find them in pre-packaged goods sold by retail chains or meal kit companies, often packaged with seafood, protein, or vegetables. We have an extensive array of flavors to choose from, perfect for adding pre-portioned, delicious, creamy butter to your menu dishes or pre-packaged meals: 
If you don't see your preferred flavor on this list, let us know! We offer a custom butter option, ensuring whatever you're serving has the best kind of butter for the job.  
Flavored Butter Spreads & Tubs
Our delicious, flavored butter tubs save you time and money. Instead of buying bulk ingredients to make your own butter in-house, use one of your local distributors to have it shipped and already perfectly mixed. 
Our flavored butter spreads are often used on bread or sandwiches —we've supplied many casual and midscale restaurants with delicious flavored butter tubs, speeding up your cooking process while imparting incredible, memorable flavors your customers can't get enough of. 
If you're interested in our flavored butter spreads, contact us today. We offer a variety of packaging options and will work with you to package the butter according to your needs. 
Individual Flavored Butter Portions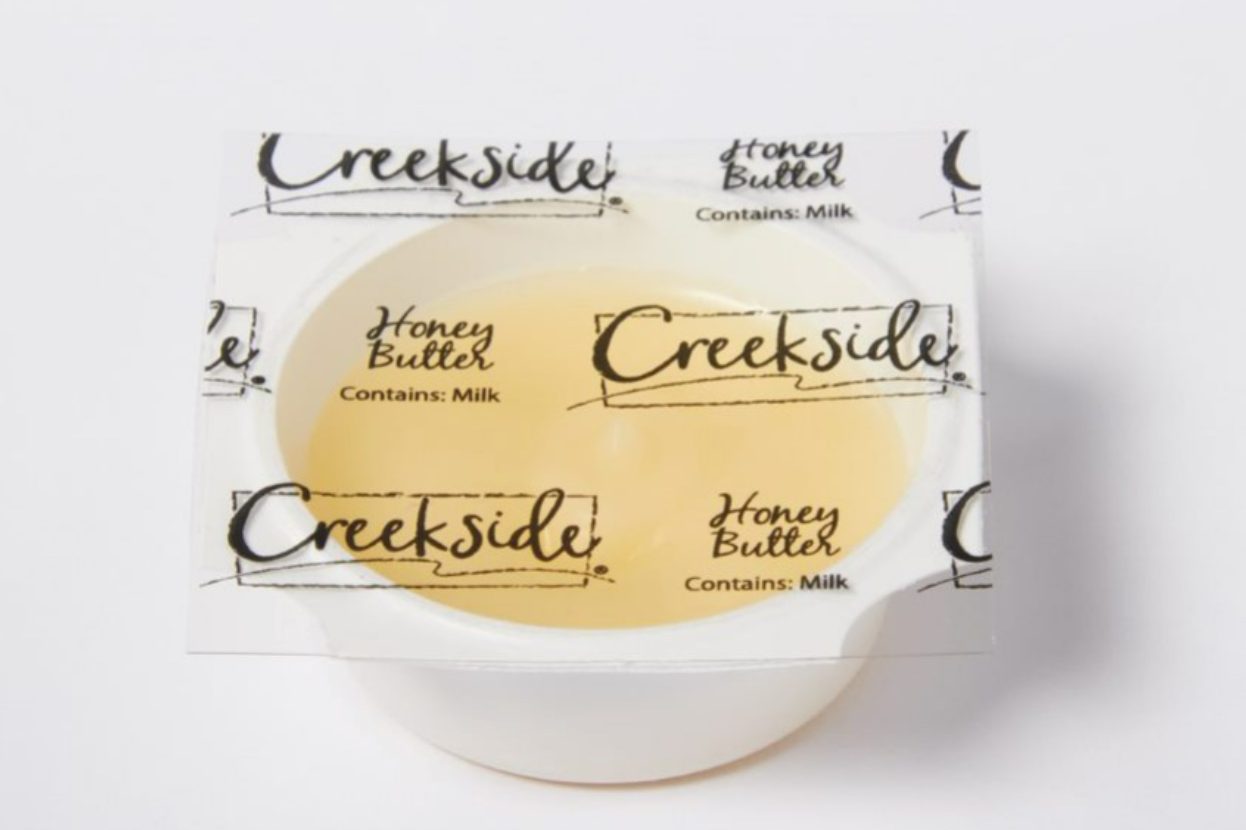 Looking to add flair and flavor to your menu tables? Individual flavored butter servings are ideal for quick-service restaurants or meal kit packaging. tableside bread service. Choose a variety that fits the style of your establishment—we offer simple, sophisticated flavored medallions or flavored butter in portion-controlled cups, like our new honey butter cup. Your guests will appreciate the extra effort placed into their dining experience—it is all in the details! 
Looking for a way to add an explosion of buttery zest, tang, or spice to your dishes? Our speed scratch butter sauces are your solution—they are a quick and simple method of imparting incredible, mouthwatering flavor. Due to their ease of customization and ability to be used across dayparts, these products are often used by chefs and line cooks in restaurants. Simply add your favorite spices and other flavor notes to whip up a masterful creation to enhance all of your dishes.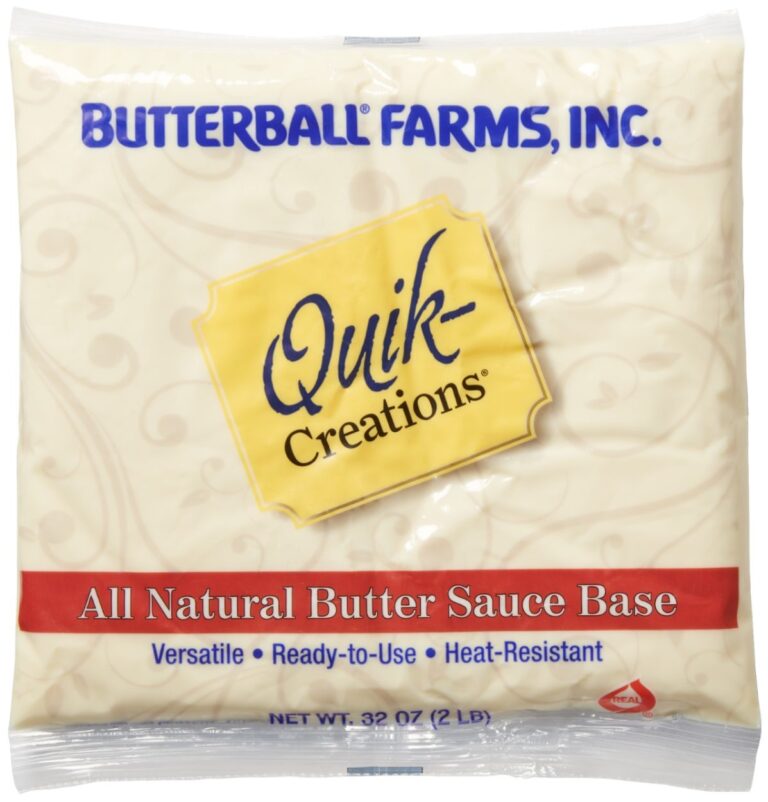 Plant-Based Flavored Butter Spreads
There is no experience quite like that of tasting a smooth, creamy, rich spread of butter. With over 53% of American homes purchasing and consuming plant-based foods, we knew we needed to make a delicious plant-based butter, ensuring everyone has access to this flavor-enhancing condiment. Butterball Farms offers plant-based flavored butter sauces, spreads, and dollops for those that are non-dairy. Our plant-based butter products are made from a variety of plants, from avocado or coconut oil to healthy ingredients such as turmeric, ginger, flax or chia seeds.
Expand your clientele or serve your existing plant-based customers with our fantastic plant-based butters, which pair incredibly well with vegetables like mushroom burgers, hearty rice dishes, breads, plant-based broths, and more. 
Our Favorite Butter Flavors
We've concocted butter flavors for every meal, dish, and seasoning desire.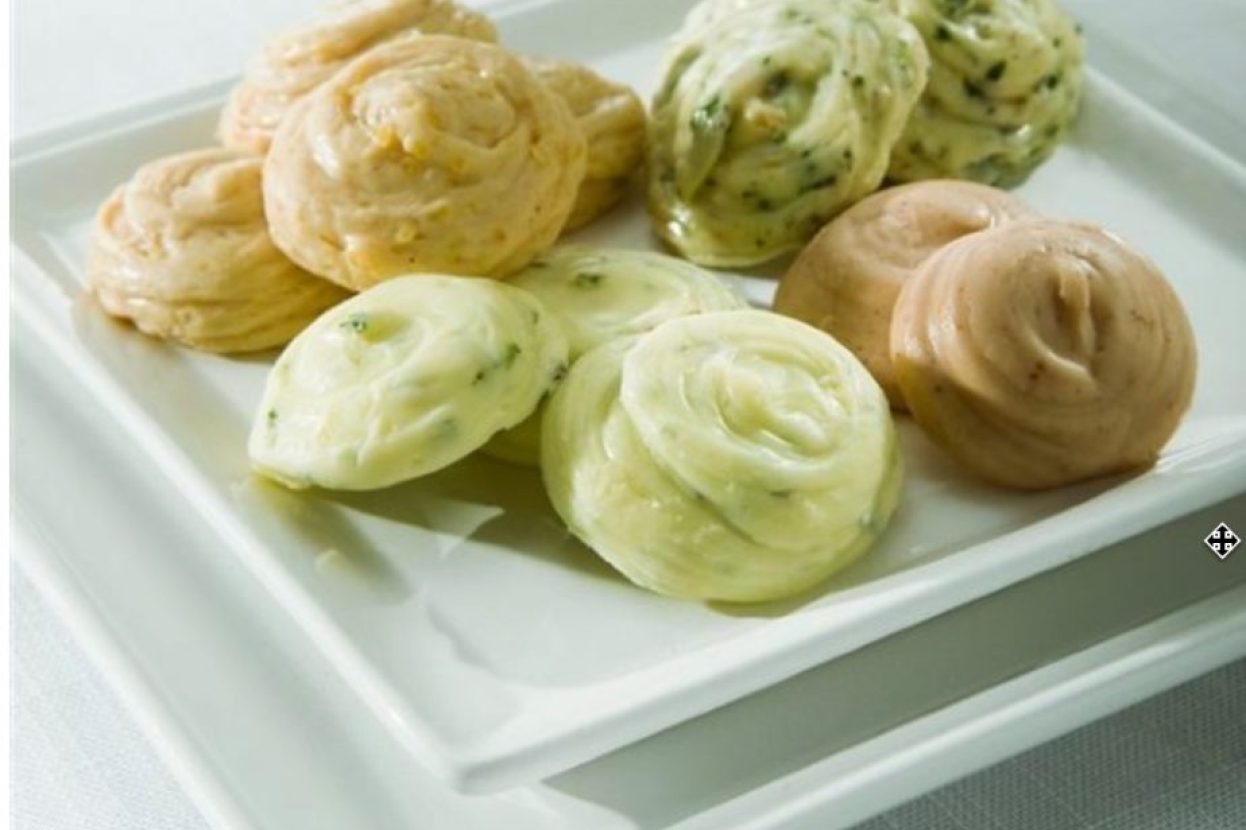 Flavors like pumpkin, white chocolate, maple brown sugar, and caramel are perfect for all your favorite sweet breakfast and brunch treats. Think pancakes, waffles, crepes, scones, croissants, and muffins—they can all be instantly upgraded with a delicious buttery topping. 
Take your chicken, fish, steak, or potatoes to a new mouthwatering level with a delicious spicy honey butter, chipotle lime butter, spicy soy ginger butter, ancho pepper butter, or punchy jalapeno butter. 
Bring an added element of freshness and zest to your dish with an unforgettable herb-flavored butter. Butter flavors like pesto, lemon dill, chile lime cilantro, herb shallot, lemon herb, and rosemary thyme are ideal for all kinds of fish, meat, pasta, and vegetable preparations.  
Have a unique flavor combination in mind? Butterball Farms can help you to create custom butter flavors for your restaurant or distribution service. Our exceptional quality butter products mixed with your incredible ideas will result in satisfied customers, every time. 
Create Your Own Custom Flavored Butter
Whether you're marinating an incredible protein or looking for a topping to transform your simple dish, savory staples like garlic butter, citrus garlic butter, garlic parmesan butter, horseradish butter, blackened cajun butter, and soy sesame butter are hard to beat! 
Bulk Flavored Butter for Every Industry
Flavored Butter for Restaurants
We believe butter makes every dish better, and so do our customers. Our flavored butters are used by restaurants for table service as well as in their cooking process. Butter can truly transform an entire plate of food, presenting highly craveable flavors that make your dishes easy fan favorites. 
Whether you're making pasta like scampi or macaroni and cheese, crispy fries with a creamy, buttery sauce, or loaded quesadillas, butter will always make it taste better. 
Seafood & Flavored Butter Pairings
Many of our butters pair perfectly with scrumptious seafood. Not only do they elevate the taste, but they also help the dish to retain moisture, ensuring every bite delivers the ideal texture. 
A few of our favorite seafood and butter pairings include salmon with spicy soy ginger butter, lobster with herb shallot or pesto flavored butter, oysters with horseradish butter, and swordfish with chili cilantro lime butter. 
French Fries & Butter Flavors
Crispy french fries + intensely flavorful butter = the premier snacking experience. Create a basket of fries that flies off the shelves with our favorite pairings: zingy cajun fries with parmesan butter, loaded waffle fries with savory truffle butter, fun-to-eat curly fries with Nashville hot butter, and the ultimate chili cheese fries with cajun butter for a delicious twist on a classic. You cannot go wrong with crunchy, fried carbs and an expertly crafted buttery topping. 
Mexican-Inspired Flavored Butter Pairings
Mexican cuisine is a favorite among many, and it's easy to see (and taste!) why—bright, zesty, cheesy, carb-y goodness is hard to pass up. Our butters can add even more flavor and excitement to many Mexican proteins and starches. 
Chile lime cilantro adds the perfect balance of spicy, bright citrus, and herbaceousness to chicken, pasta, vegetable, rice, or shrimp dishes, while a chimichurri butter sauce can take steak to the next level of deliciousness. For a little more spice, try out ancho pepper or chipotle ranch butter on chicken or veggies.
Flavored Butter Dollops for Consumer Packaged Goods (CPG)
Consumer packaged goods help customers with limited prep time to create high-quality meals for their families. This steadily growing market relies on excellent ingredients that are easy to implement to deliver great taste and value to customers. 
Flavored butter dollops can be easily added to CPGs of all kinds, like frozen seafood or pasta dinners, refrigerated vegetable side dishes, quick to prepare appetizers, and more. Give your customers a world of flavor variety with our wide range of butter dollops.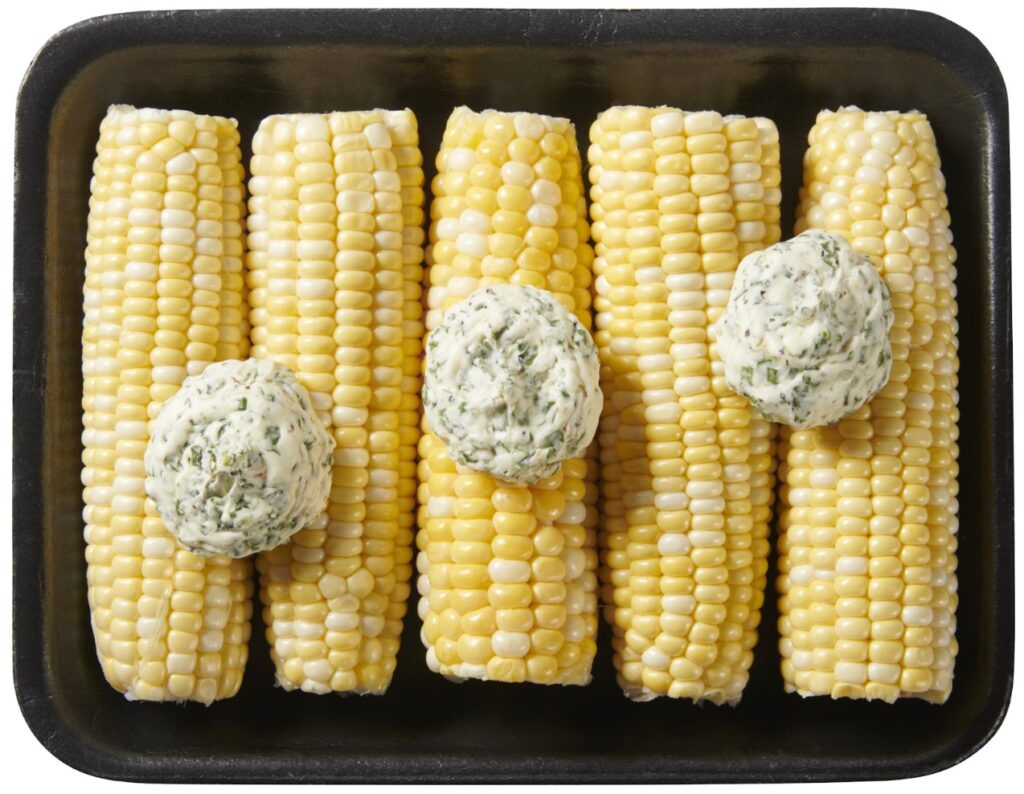 Flavored Butter Medallions for Hotels
The hotel food industry often relies on individually packaged goods to easily and quickly serve their guests. Flavored butter medallions and portion-controlled flavored butter cups are perfect for continental breakfasts and other meals offered by hotels, like room service dishes. With our shaped butter medallions, you can easily offer your guests multiple types of butter to choose from, delivering a thoughtful, high-quality experience down to the smallest (and most delicious) of details. 
Take Your Eggs to the Next Level with Flavored Butter
Let's be honest—the best part of any hotel stay is the brunch. There is no better feeling than sleeping in and treating yourself to an incredible meal after a long night of fun. Due to their affordability and versatility, eggs are staples on hotel brunch menus. 
Our flavored butters, like parmesan black pepper, caramelized onion and bacon, sundried tomato and herb, hollandaise, and horseradish and bleu cheese are an egg-cellent choice for elevating scrambled eggs, egg sandwiches, frittatas, skillets, quiches, steak and eggs. 
Private Label Flavored Butter
Interested in an even more personalized butter service? Do you want to see your brand in a unique butter? Butterball Farm can provide flavored butter as part of its private label butter service. Reach out to us today to learn more. 
Download Our 2022 Flavored Butter Guide
Download Our 2022
Flavored Butter Guide!
Find trend-forward insights from Butterball Farms' Test Kitchen: