Restaurants and food industry establishments across the country know that they can rely on Butterball® Farms for excellent ready-made sauces. Our delicious, premium sauces are customized to meet your unique needs. Whether for a delectable pound cake, cheese sauce for breadsticks, or a lemony sauce for seafood pasta, we can create something that will satisfy your customers' taste buds.
Sauces can make a world of difference in a meal. Not only can they transform the texture of an otherwise crisp and dry dish, but they can also dramatically improve the flavor. Using our bulk sauces can be what makes your customers keep coming back for more. Get pre-portioned or bulk sauces that are ready to use from Butterball Farms.
What Our Ready-to-Use Sauces Provide
Consistency
Ordering ready-made sauces in bulk provides more consistency and uniformity than creating a handmade sauce each night. This standardization is appreciated by customers. They like to know what to expect and what they'll be getting each time they order a meal or purchase a meal kit or prepared foods.
Making consistent sauces from scratch is often a challenge for chefs, line cooks, and other food industry workers. With less room for human error that causes variation, your meals and food items will be perfect each time they hit the table.
Efficiency
Ready-to-use sauces make the process of meal preparation simple and less time-consuming. By eliminating the need to measure and mix ingredients for a perfect signature sauce, your team can enjoy calmer prep time that doesn't require nearly as much energy or time in the kitchen. Kitchen workers will appreciate the reduced busy work that allows them to spend time engaging in more important tasks.
Superb Flavor
At Butterball Farms, our team of flavor experts has spent years perfecting recipes for signature custom sauces unique to our customers. The phenomenal, crave-worthy flavor of our butter-based sauces provides food industries with ingredients that are powerful in creating masterful dishes. We pride ourselves on prioritizing flavor and want your establishment to feel that pride as well.
Infinite Possibilities
The possibilities are endless when you team up with Butterball Farms. Using custom ready-made sauces, your company can get creative. We'll assist with creating and sampling different flavor profiles to help you find your perfect flavor fit. Experimentation is the key to success in business. Sweet, tangy, and salty sauces could take your ordinary dishes to the next level. This can be a huge draw for customers, as many of them love variety and trying new culinary combinations. Bulk sauces can serve as an inspiration for your kitchen's next revolutionary creation.
Ready-to-Use Sauces for Various Industries
We don't just create custom restaurant sauces. Butterball Farms creates wholesale sauces for a variety of food industries, including food manufacturers, meal prep companies, cafés, grocery chains, and more. We're happy to create private label sauces to let your business shine. Whether you're a regional chain restaurant or an international meal kit manufacturer, you can benefit from our bulk sauces just the same.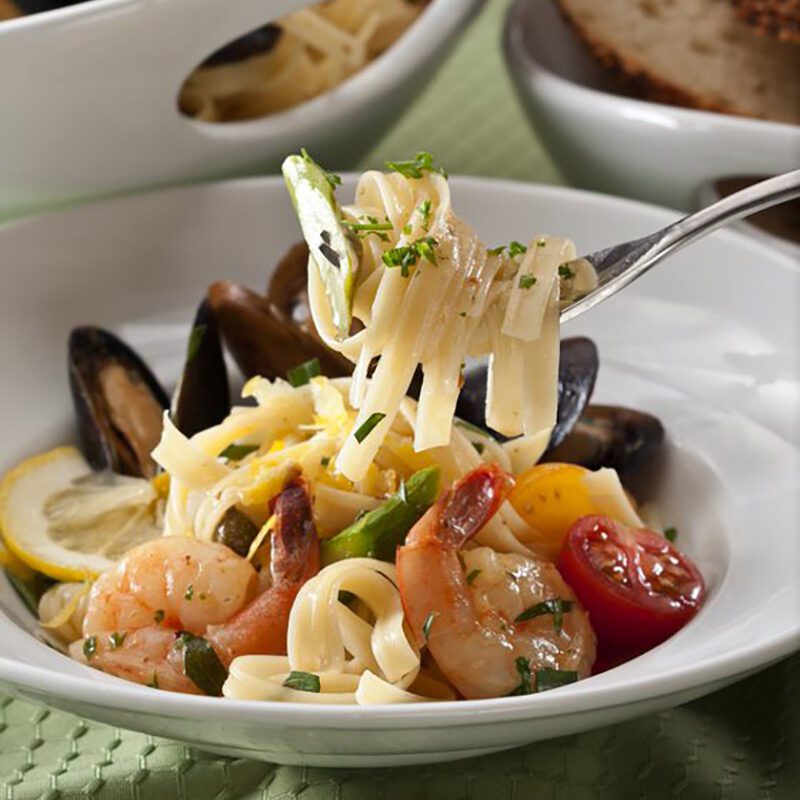 Butter Sauces as a Base
A butter sauce base is a perfect starter for your next signature sauce recipe. A smooth, buttery texture and flavor will greatly enhance any meal or baked goods your team will create. It is also delicious when used on its own with your favorite spices, providing a perfect base for dishes like noodles and turkey. Using Butterball Farms' ready-made sauces as a base for your personalized sauce recipe is an innovative way of making our product your own.
Ready-Made Sauces for Chicken
Restaurants and other companies in the food industry can use our ready-to-use sauces for chicken dishes, whether as a dipping sauce or as a finish. Chicken nuggets, wings, and breasts need a delicious sauce to complement their crispiness and savory taste. Ready-made sauces for chicken add a burst of flavor for your chicken dish to bask in, creating the perfect, tantalizing finish.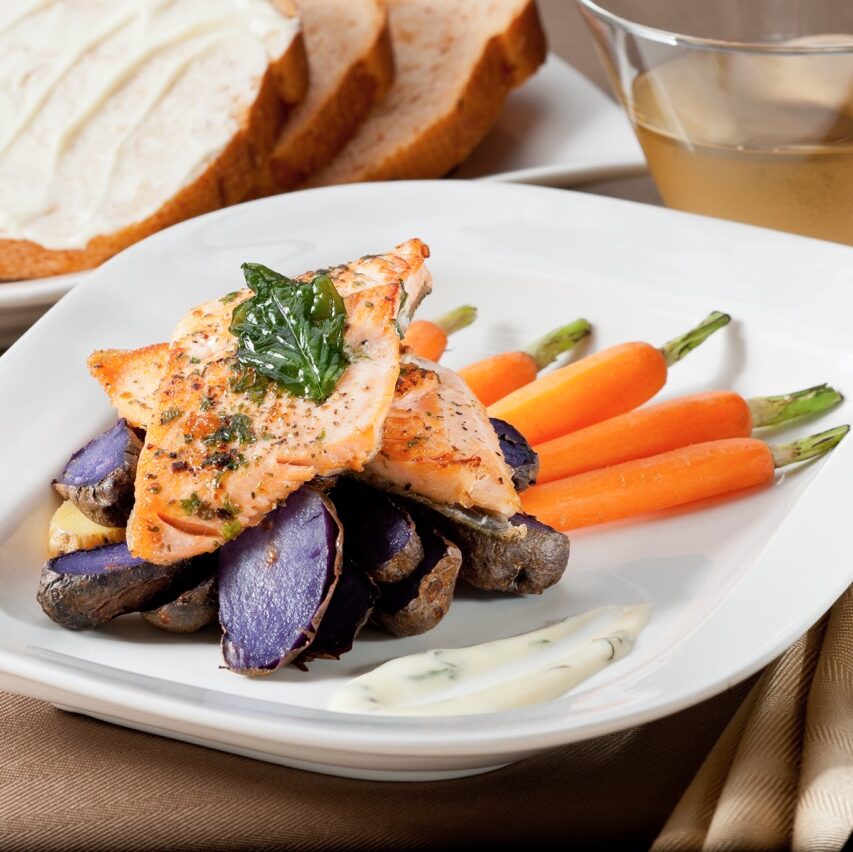 Ready-Made Sauces for Fish
Fish dishes often require a sauce to keep the meat tender and delectable. Dishes such as salmon, mackerel, swordfish carpaccio, shrimp, trout, grilled tuna, and mahi-mahi can be enhanced by a lemon sauce, pepper jack sauce, mayonnaise-based sauce, tartar sauce, parsley sauce, bearnaise sauce, or fresh herb sauce. Ready-made sauces for fish are a convenient way to improve the presentation and quality of your protein-rich seafood meals.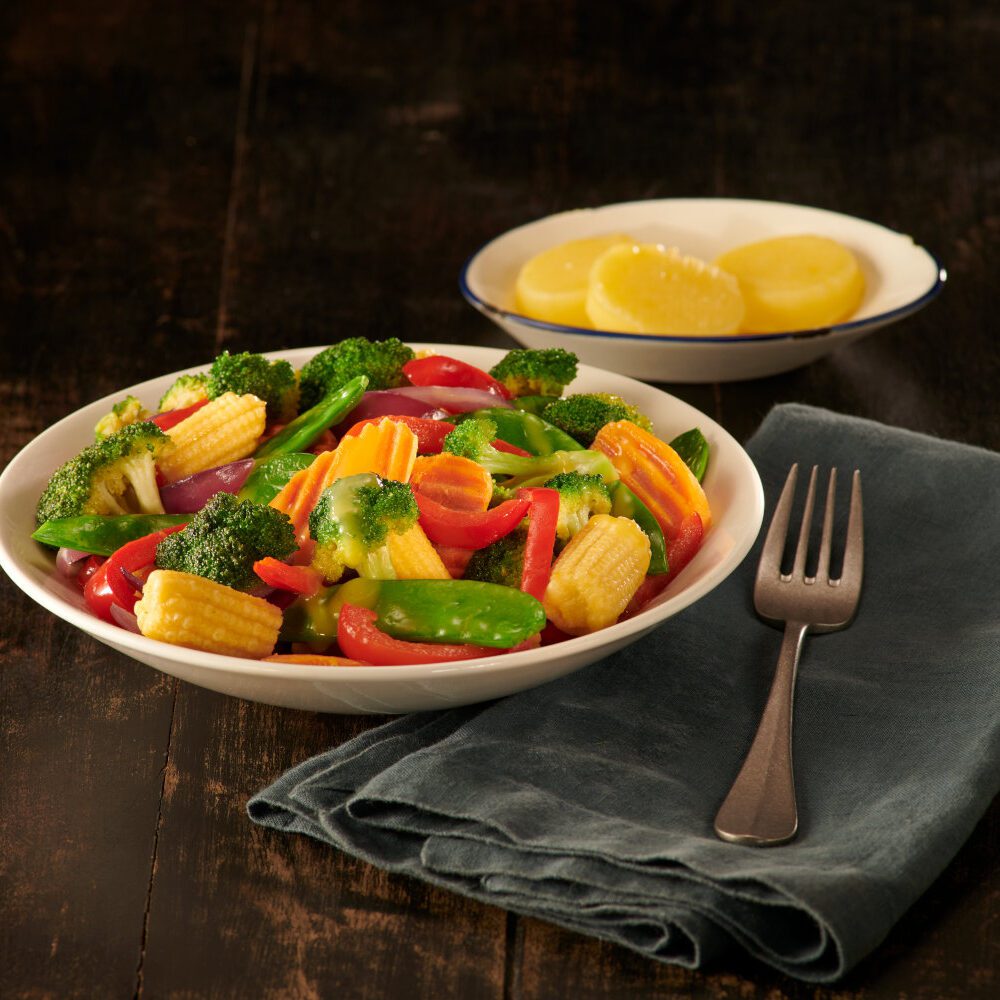 Sauces for Vegetable Dishes
It can be a bit of a challenge to get all of our daily vegetables in. Sometimes what we need is a pop of flavor to liven up our cauliflower or brussels sprouts.
Delicious bulk sauces, such as cheese sauces and garlic butter sauces, can transform your ordinary vegetable dishes into something magnificent. Try our ready-to-use sauces on broccoli, green beans, mushrooms, eggplant, collard greens, artichokes, potatoes, or asparagus for an appetizing twist.
Sauces for Pizza & Breadsticks
Take your pizza and breadsticks to the next level with craveworthy sauces from Butterball Farms. Whether you want a cheesy sauce to dip breadsticks, a white sauce for your signature pizza, or a cream cheese dessert sauce for a dessert pizza, we have you covered.
Dessert Sauces
Desserts are a sweet treat already rich in flavor, but a Butterball Farms wholesale sauce can elevate your dessert dish to a mouthwatering new standard. This extra layer of flavor could be what makes your establishment the go-to for prestigious desserts. Pour a scrumptious cinnamon or cream cheese sauce over cinnamon rolls, cheesecakes, churros, french toast, volcano cakes, croissants, or donuts to see how customers appreciate the extra effort.
Order Our Custom Restaurant Sauces
Are you ready to create a masterful recipe with our ready-made sauces? See how a wholesale sauce can speed up prep time for your industry and make things easier for your workers. Whether you're looking for a butter sauce base, dessert sauces, ready-made sauces for chicken, or dipping sauces for your meal kits, we're your go-to supplier. Get in touch with us and we'll be happy to create a custom ready-to-use sauce just for you.