At Butterball® Farms, we love to help restaurants make truly delectable dishes by creating unique and delicious kinds of flavored butter.
When you add compound butter to your menu items, your customers will want to keep coming back to try that flavor only your restaurant has. Plus, your back-of-house staff will appreciate the time they save in having perfectly mixed butter flavors they can easily add to the food
What is Compound Butter?
When butter is mixed with other ingredients such as cheese, breadcrumbs, spices, or seasonings, it becomes compound butter. The possibilities for compound butter are endless when you team up with Butterball Farms. Whether you want your butter to be sweet, savory, spicy, or salty, we will work with to create a custom flavor that complements your meal.
Perhaps you want to add garlic and breadcrumb butter to your salmon dish so that as the butter melts it leaves the breadcrumbs perfectly spread over the top of the salmon. Or maybe bacon pepper jack butter is the perfect accompaniment to your gourmet cheeseburger? You could also top off your oysters with butter mixed with spinach and garlic.
Whether your restaurant specializes in Mexican food or Italian, breakfast or dessert, we can make a compound butter that will further enhance your flavors.
Where to Buy Compound Butter
As America's leading provider of flavored butters, Butterball Farms is the top choice for creating new and exciting flavors of compound butter. For more than half a century, our dedicated staff of innovators loves to work with our customers to create the perfect blend of flavors for their dishes.
Some of Our Most Popular Flavors
Apple Herb
Bacon Shallot
Brown Butter with Sage
Cinnamon Honey
Four Cheese
Horseradish & Blue
Garlic Parmesan
Lemon Herb
Parmesan Black Pepper
Rosemary Asiago
Spicy Soy Ginger
Truffle
Bacon Pepper Jack
Blackened Cajun
Chile Lime Cilantro
Citrus Garlic
Honey Garlic
Garlic Herb
Lemon Dill
Maple Brown Sugar
Roasted Red Pepper
Steak House
How to Make Compound Butter with Us
Our staff are here to serve your needs, and they are always looking for opportunities to come up with a delectable new butter flavor. Just tell us what kind of dishes you want to create and what kind of flavors you're looking for, and we'll start the collaborative process of creating a custom flavored premium butter just for your business. We will assist with creating and sampling different flavor profiles to help you find your perfect flavor fit.
The possibilities are endless when it comes to the shape of your compound butter. Choose between flavored butter medallions, pre-portioned dollops, rolls, and mini-rolls, depending on your intended application and use.
The Benefits for Restaurants
Complement Your Dishes
Adding compound butter to your menu is a great way to build flavors that your customers may have never tasted quite like that before. Butter on corn is a classic for a reason, but elote butter on corn can make for a delicious twist.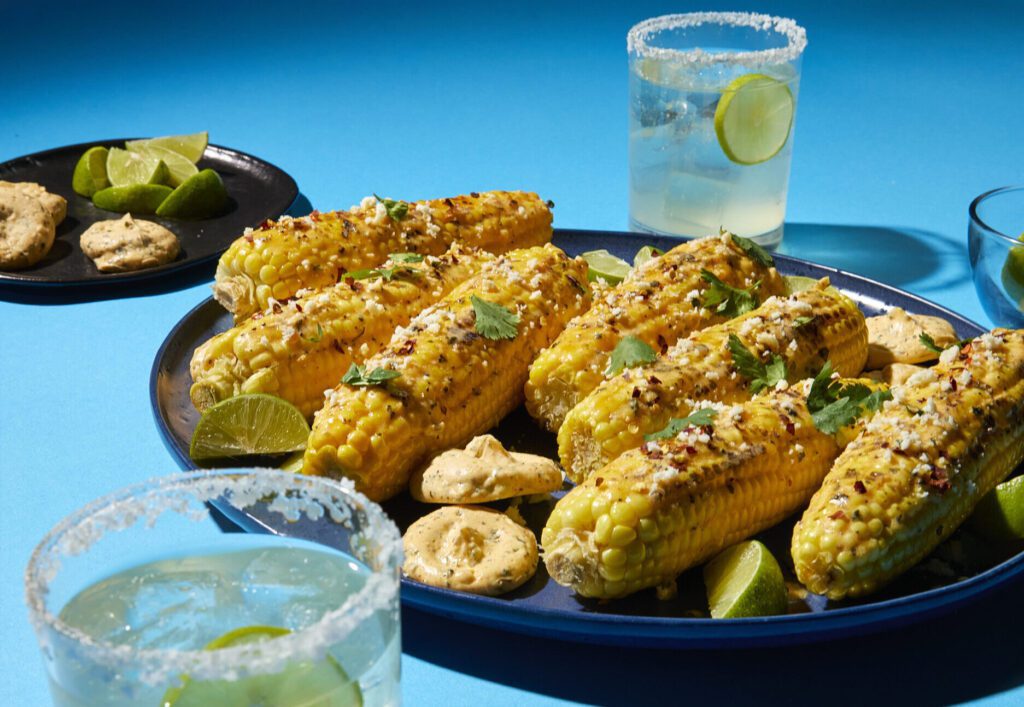 Alternative butter options are becoming an increasingly popular choice at many restaurants. Butterball Farms also has vegan butter and margarine options available that still add flavor while giving your customers even more choices.
Save Time and Money
Creating your own flavored butter from scratch takes time. For instance, to create garlic compound butter you will need to peel and press garlic cloves, mash up the butter, and carefully mix the right amount of garlic to add flavor but not overpower the taste. For more complex flavor combinations such as truffle butter, four cheese, or bacon shallot, the process is even more in-depth.
This can add additional prep time to the work of your staff, which is the opposite of what restaurants are trying to do during the critical labor shortage that the industry is experiencing.
With Butterball's premade products, your staff only need to take the butter out of the freezer and thaw it out before serving it. Your staff and your customers can always be confident that the flavor of your butter is consistent because it is professionally prepared to your exact specifications and our high standards.

Popular Pairings
Compound Butter for Steak
One of the most popular meals to pair compound butter with is steak, and Butterball offers some truly crave-worthy flavors that are perfect for steak. Whether you want to go with flavors such as garlic, blue cheese, or black pepper or add a unique twist with spicy soy ginger, apple herb, or horseradish, we have the ingredients for your butter. Make sure your restaurant has the best compound butter for steak with Butterball.
Compound Butter for Turkey
It can be easy to let a turkey dish slip into feeling a bit plain. But flavored butter is a great way to add immediate flavor to your turkey. Garlic herb butter can be a classic choice, but we also recommend butter mixed cinnamon honey to add a sweet treat to your meal.
Add Even More Flavor with Other Toppings
We make plenty more than just butter at Butterball Farms. We have a wide range of customizable items available for our restaurant clients.
Marinades
Toppings
Fillings
Start Creating Your Compound Butter Today
Our premium butter flavors will add instant value to your dish. Start designing your compound butter today to impress your guests and save your staff precious time.
---
Frequently Asked Questions
Can You Freeze Compound Butter?
Yes! Our flavored butter products are made to remain fresh and flavorful even after freezing.
How Long Is Compound Butter Good for?
That will depend in part on what ingredients the butter is mixed with. Flavored butter that includes cheese will have a different shelf-life than butter than includes garlic. Our staff will be happy to talk with you more about the storage of each of our products.
What Packaging Options Are Available?
We believe that every restaurant should be able to choose the size and packaging options that are right for them. This allows businesses to make sure their purchases fit their budgets, storage space, and prep style.
You can order individually packaged butter that is perfect for takeout and can even include your restaurant's logo. If you're planning to use compound butter in the kitchen, then our tubs or pails are a great choice for measuring the exact amount of butter that you need. Pre-portioned dollops are good for melting on top of meals as finishing butter. Our packaging options are almost as flexible as our flavors!