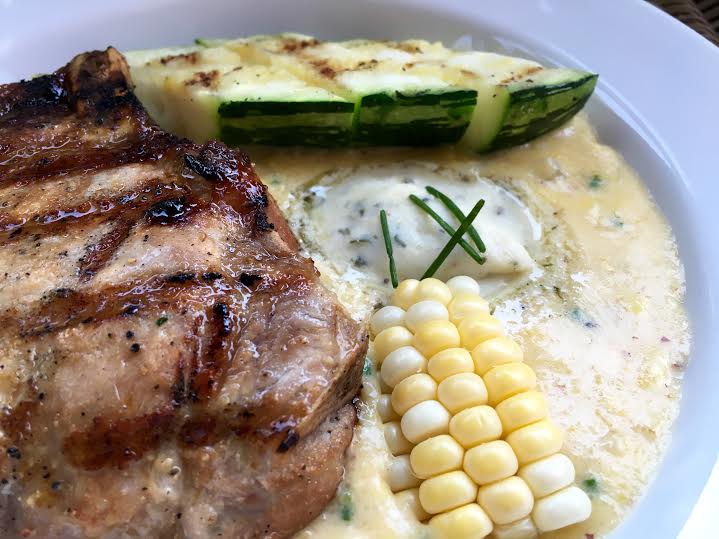 Here's a question we've heard lately that we'd like to answer…. "Are your Creekside Creamery Burger Butters™ limited to burgers? I mean, do they have other applications besides burgers?" Our answer: There are no limitations to our butters – only your own imagination! We label our products, allowing for ease of use, and well, we think they are PERFECT for burgers. BUT they are also an exceptional addition to other dishes, too!
Don't just take our word for it. Check out what Chef Mark Kingshott, AKA, The All-in-One Chef, has to say about Creekside Creamery's Horseradish and Blue Butter.
"[Grits] needs butter. Not just on top after you put it on your plate. They need good butter at the end of cooking mixed thoroughly into them. With one of the wonderful contacts I have made in my life, I was able to get some Creekside Creamery Burger Butters. Rich with flavor and a higher fat content. The perfect combination for incredible Grits. I can say it is worth the time to order…..I for one was blown away.  The final product was SOOOO good, my Son asked for the leftovers as a snack. That was my drop the mic moment."
His recipe for Velvety Grits can be found here, along with many more!