At Butterball® Farms, we love nothing more than creating delectable products that bring out the best in our customers' creations. One of our favorite ways to do this is through our custom sauces.
Why Create a Custom Sauce?
Are you looking for a creamy butter sauce that you can drizzle over seafood or a gourmet cheese sauce that's perfect for breadsticks? Maybe you're looking to give your chicken an extra kick with a hot sauce that brings the heat and the flavor?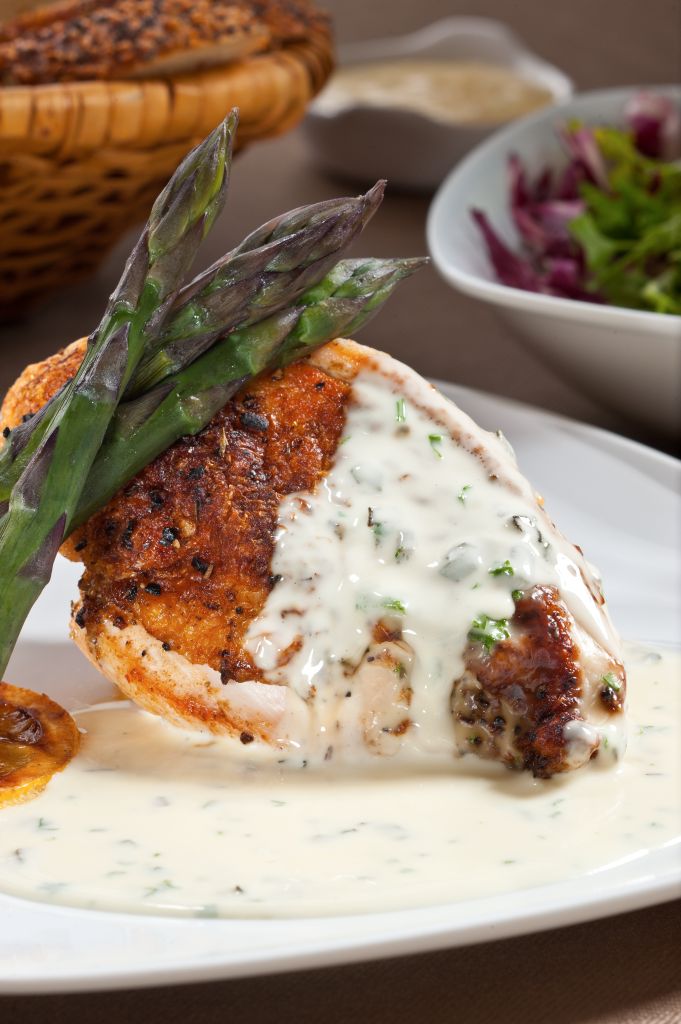 The dedicated staff of innovators at Butterball Farms can create all that and more. Our sauces can perfectly complement meals across multiple applications and industries. Whether you are looking for tubs that can be used for back-of-house food preparation or for pre-portioned sauces to include in consumer packaged goods or frozen meals, we have the solution for you. Our pre-portioned sauces can also be individually wrapped and printed with your ingredients, allergens, or your organization's logo for maximum brand association.
In addition to offering premium, custom sauces for your business, we also offer butter sauces readily available at Dot Foods. Our butter sauces are heat-resistant and perfect for creating delicious sauces quickly and easily without cutting on flavor. Save your back-of-house staff precious time by providing them with a base that is ready for ingredients, that can be used for cooking, drizzled over the final dish, or placed on the side for dipping. But if your staff love to mix their own custom sauces, we have options for that too.
Custom Sauce Manufacturing
When you reach out to Butterball, our expert staff will listen to your specific culinary needs and start designing a custom sauce that is unique to you and perfectly suited to your meals. This is an exciting process for our staff and yours, as we collaborate to design the best custom sauce possible.
Popular Sauce Flavors
The sky's the limit when it comes to creating your own flavored sauces at Butterball. There are plenty of creative ways to integrate flavorful sauces into your dishes.
A creamy seafood boil sauce will bring a savory garlic flavor to your lobster. You can also add umami sauce to grilled vegetables for a unique profile that your customers may have never tried before. Restaurants are always looking for new ways to liven up their sauces for chicken fingers and wings, and our staff can create a honey mustard sauce that is the exact blend of sweet and tangy that you're looking for.
Custom sauces can also add an innovative twist to your desserts. Build your own take on classic flavors like hot fudge, salted caramel, or strawberry, or step outside the box with mango coulis or vanilla bean orange sauce.
We know customers love choices. That's why we carry dairy, non-dairy, gluten-free, and vegan options.
Alfredo sauce
Pesto sauce
Butter sauce
Cheese sauce
Tomato sauce
Hollandaise sauce
Garlic sauce
Vodka sauce
Fish sauce
Teriyaki sauce
BBQ sauce
Cocktail sauce
Hot sauce
Cranberry sauce
What Can Our Sauce Pair With?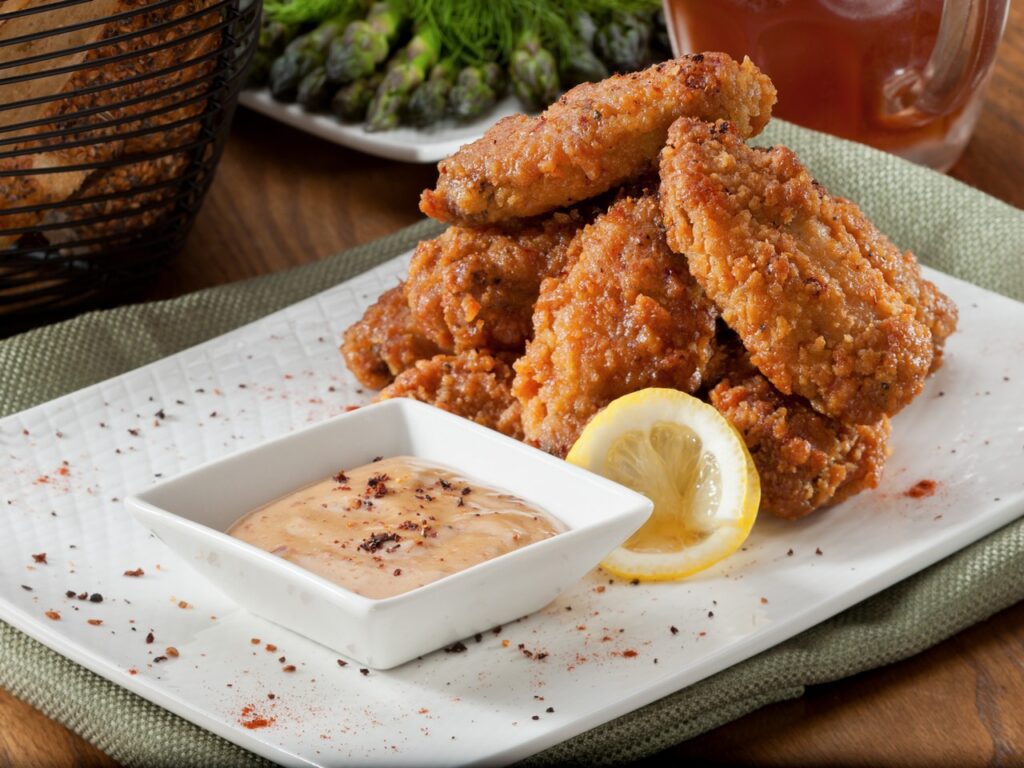 With Butterball Farms, the options are endless! Popular pairings for our flavorful sauces include:
Breadsticks
Chicken
Pasta
Fish
Lobster
Muffins
Scones
Bagels
Tater Tots
Pretzels
Buffalo Wings
French Fries
Burgers
Cakes
Corn
Brussels Sprouts
Roasted Carrots
Steak
Custom Sauce Labels
It's not just the flavors that are customizable when it comes to our sauces. We also offer custom-packing for our individually wrapped portions that allows our clients to add their logos. Include nutritional facts, allergen information, and details about your business to make sure your customers know where they need to go get more of that flavor!
Custom Sauce Packaging & Formats
We offer a variety of packaging options to fit the storage and preparation needs of our clients. We offer pre-portioned dollops and medallions, along with tubs and pails for bulk packaging. Talk to our staff to learn about all the packaging and format options we have available.
Our Customers
Restaurants & Caterers
Whether it's the perfect dipping sauce for your chicken tenders, a silky drizzle on your desserts, or a bold, smoky flavor for your steaks, Butterball can make the ideal sauce for your business.
Retailers
Add a unique set of flavors to your inventory with our custom sauces and be sure to take advantage of our custom labels and packaging. By creating custom sauce flavors that are unique to you, your customers will keep coming back to get those flavors that they can't get anywhere else. We offer private label as well as sauces packaged for ready-to-eat meals/grab-and-go that can be included in a deli and fresh meat section.
Consumer Packaged Goods
Our products are designed to remain fresh and flavorful, which makes them a great choice for meal kits and frozen meals. Our bulk order options are great for food preparation, while our custom individual packages are perfect for placing into your meals.
Other Custom Products
Customs sauces are just the tip of the iceberg when it comes to Butterball Farm's delicious offerings. While you might have guessed already that we have a wide and popular range of butter products—each of which has multiple levels of customization—we also have a ton of other options.
We also offer flavorful glazes, gravies, marinades, toppings, fillings, aiolis, cream cheeses, and plenty more.
Start Making Your Custom Sauce
Ready to start designing your own custom sauces? We'd love to hear from you! Tell our staff about your unique needs, and we can get started creating a sauce like no other.