The way to a mans heart is through his stomach. And with Father's Day coming up  on Sunday, June 18, we are thinking of the tasty treats that we can create that really cater to the men. It's not all stereotypical grilled cheese and steak though: we've determined that the ultimate pleasure really is…bread and butter!
First up though: why do we celebrate Father's Day? Well, it is a day for people to show their appreciation for the father figure in their lives: whether is be stepfathers, fathers-in-law, guardians,  foster parents, and family friends. There's many different theories as to where the day originated from – with evidence showing marks of the celebration as far back as 4,000 years! But it's commonly believed that the modern version of Father's Day, alongside the traditions that we know of today here in the U.S., stemmed from Ms Senora Louise Dodd, back in 1909. Mother's Day had been long established, and as Senora and her five siblings were raised by her father, she wanted to honor fathers in the same way. And so the story goes…
But that is enough history for today: now onto the fun stuff – FOOD!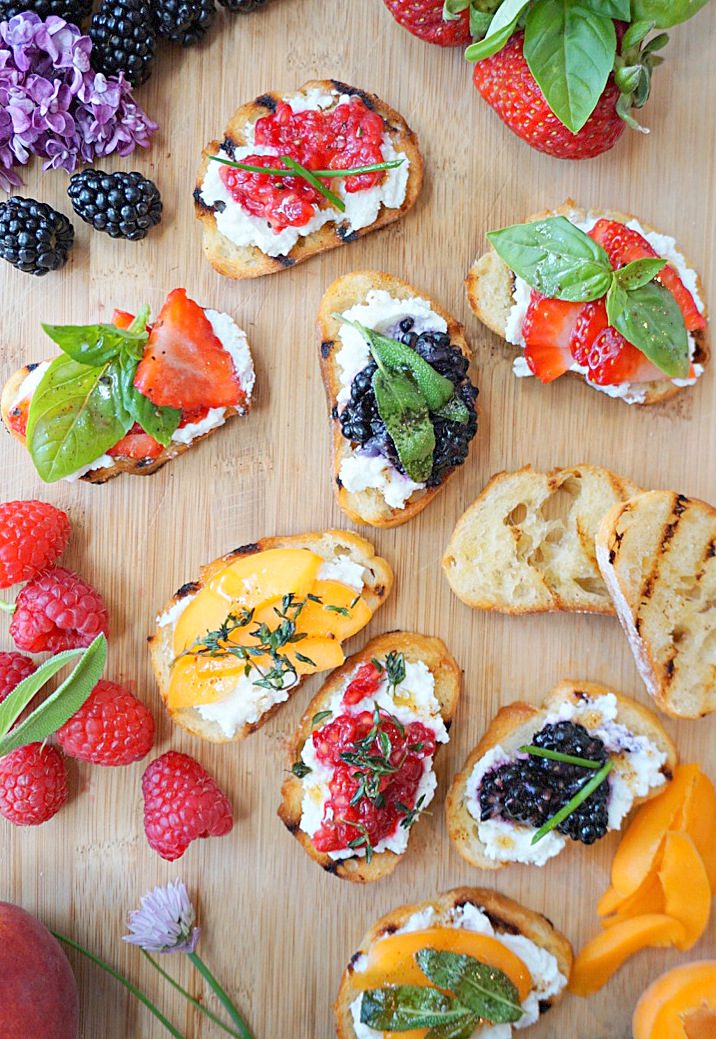 There is no greater pleasure than bread and butter! And this is backed up by baker Alie Romano. When we asked Alie to think of the perfect Father's Day treat, she tells us that "I couldn't think of a better way to spoil my Dad this Father's Day but to make homemade bread for him and slather it in brown butter topped with fresh fruit, cheese, herbs, and yes, more brown butter!" There is an extra special summer-style celebratory twist on these brown butter crostini with the rich, nutty flavor of butter, the sweetness of fresh fruit and the earthy hint of herbs. You can find out how to create these brown butter crostini for yourself.
Crostini are typically topped with meats, cheese or vegetables, however by adding fruit, we're giving this recipe a summer spin. The best part is the brown butter! Starting with butter, add it to heat and swirl until it begins to change colour. Top tip: Use a light colored pan for this part, so you can see the subtle changes to the butter, and ensure it's not burnt or overdone. Take it off the heat and let it cool, before slathering all over your breads. The rich nutty flavor of the brown butter will create a fantastic base on your crostini, and  amplify your other ingredients for a special touch.
If you are catering a Father's Day celebration,we guarantee these will go down a storm! Share your celebrations by getting in touch on Facebook, Twitter, Pinterest or Instagram, or tag your photographs using #BestButter. Happy Father's Day!