Catering can be a lucrative business for a culinary-minded entrepreneur. However, catering is also a very competitive industry that requires constant networking, marketing, and the pursuit of innovation and trends to stay competitive and keep your business growing.
Want to know more about how to grow a catering business? Here are five tips that will help you attract new and repeat customers.
1. Choose the Right Recipes
Countless factors can go into choosing the recipes for your catering menu, including your personal preferences and what you know gets positive feedback from your customers.
From a business standpoint, you should build your menu to minimize expenses. For example, some caterers emphasize vegetables over meat, since the former is generally cheaper.
However, you also should weigh that against your target market and what your customers want. If you do most of your business in a major Texas city like Dallas or Fort Worth, you might find more customers looking for meat and barbecue dishes for their catered event. Whereas, if you work a few hundred miles west in Los Angeles or San Diego, more of your catering customers might be open to vegetarian or other plant-heavy options.
While there is plenty of room for variation—vegetarians live in Texas, and Californians can put away a smoked brisket just as much as anyone else—it pays dividends to know where the demand is in your area. Know your audience, and choose your recipes accordingly.
It's also essential to offer alternatives for people with unique dietary needs. Providing vegetarian, kosher, halal, or gluten-free options will allow you to book more events. Doing so will also show your customers and their peers that you can accommodate their needs.
Lastly, it's important to use recipes you can make at scale without any additional fuss. For example, providing a breakfast casserole that can feed a crowd requires less effort from your staff than poaching 200 eggs for 100 servings of eggs Benedict for brunch at a corporate summit.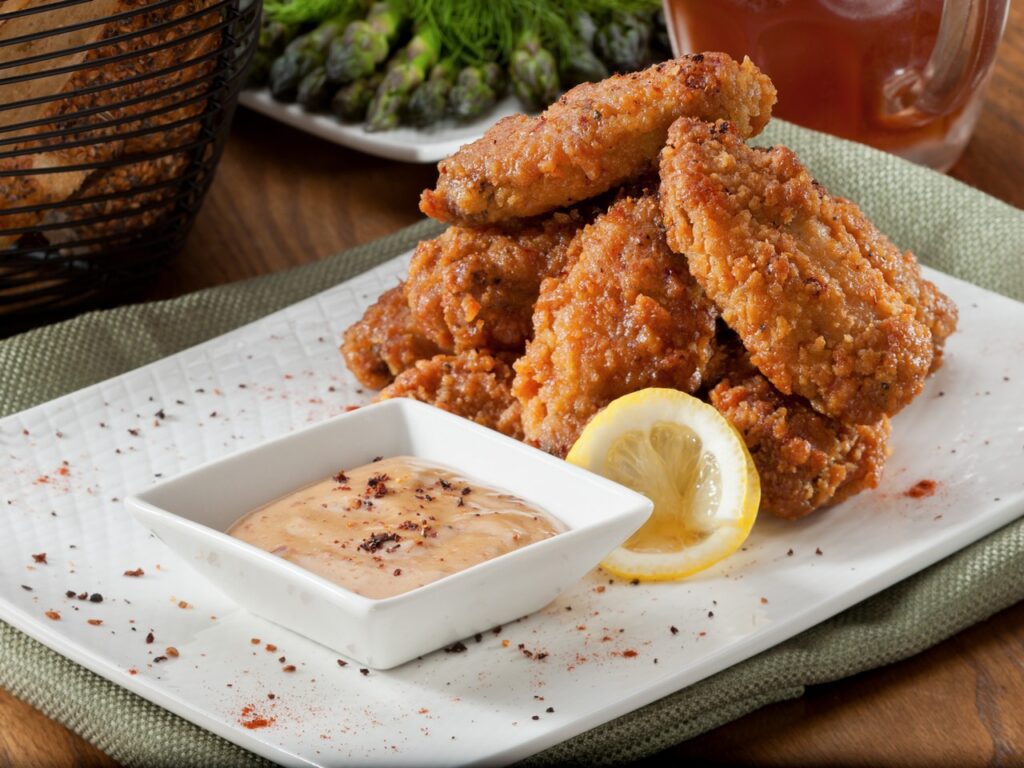 2. Balance Ingredient Quality and Price
In an ideal scenario, your menu only includes dishes that are affordable to cook at scale, taste utterly delicious, and are easy to recreate 300 times before a big wedding reception.
While there is some room for adjustment depending on availability and demand for your various menu items, it's important to keep track of your profit margins. Make sure every dish you offer has a wide enough margin for your catering service to make money.
Purchasing ingredients in bulk from a supplier is a no-brainer for widening these profit margins. However, some wholesale ingredient suppliers offer different price points, among other factors. Here are some other considerations when looking for a wholesale supplier:
Consistent quality: Your vendor should always put quality first—never accept ingredients that are spoiled, blemished, or otherwise not up to snuff. After all, your customers will be able to see and taste the difference.
Flexibility and consistency with delivery: Vendors should be able to meet your schedule so your business can keep running as planned. If they can't send your ingredient directly, your supplier should be able to connect you with a distributor who can provide you with a consistent, reliable delivery schedule.
Reasonable pricing: While some suppliers might have a higher price point, they should also have the quality to back it up.
Ability to offer ready-made solutions: If your vendor is offering a higher price than their competitors, they should be able to offer you some ready-made sauces, soup bases, or other ingredients that will ultimately save your team time and labor.
Buying normally expensive ingredients like butter and sauce components in bulk is one way to strike a balance between quality and price needs.
For example, if your menu includes several recipes with flavored compound butter, it can be easier, faster, and more cost effective to buy butter for catering pre-made. Compared to the hours it can take to prepare garlic herb butter for your business, using a ready-made alternative can save your team tons of time without sacrificing quality.
3. Factor in Labor and Time
Compared to pricing on bulk ingredients and prices per head, labor costs can feel like an invisible fee. This is especially true when your staff is first starting with your new catering company, or when you have a chef who is still training.
That's why it's necessary to factor in how long each item on your menu takes to make.
Some dishes, such as pasta or chicken piccata, can be made within a matter of minutes and either plated up with ease or served buffet-style. This is especially true if you're using ready-made butter sauce, which cuts the amount of preparation and cooking time down even further.
On the other hand, dishes that require a long cooking time—such as carne asada, barbecue, Peking duck, or other low-and-slow recipes—should typically come with the disclaimer that you need additional notice if your guests want them at your event.
Serving your customer's guests quickly makes it easier to impress them. In turn, they'll be more likely to recommend your catering service to others.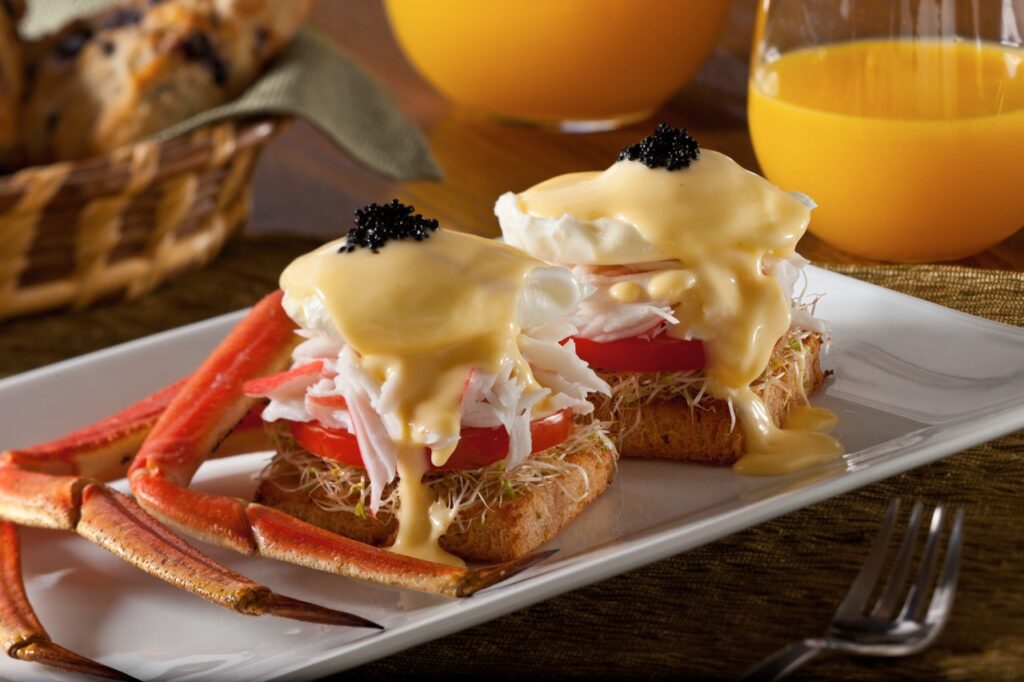 4. Provide Great Customer Service
We mentioned how important speed is in preparing food for a catered event. However, that also applies to the customer service aspects of the business. It means being able to serve food quickly and responding to any concerns just as fast.
After all, nobody wants to wait hours to eat, whether it's at a wedding or a funeral reception. They especially don't want to wait for hours because your team was unprepared.
While there are ways to help resolve their concerns if that does happen, having candor around the issue and providing a fast solution is essential. It could mean quickly offering them more butter or an alternate flavor if something isn't quite to their liking. While missteps will happen once in a while, being able to respond to their needs immediately will really wow your customers and have them turn to you again in the future.
5. Use Custom Flavors for Your Menu
Offering customized flavors for your finishing butter, sauces, toppings, and glazes can help your catering business stand out in a saturated market. In turn, it also pays to have custom flavor solutions that are ready to use as soon as they're delivered so you can impress your guests.
That poached salmon with the same old hollandaise sauce can be given an extra pop of flavor by adding minced jalapeños or crushed red pepper flakes, all without worrying about making the additional savory sauce base. It's as simple as opening up a pouchof your favorite Butterball® Farms Quik-Creations butter sauce base. From there, you can easily add the spices you need to take your customers on a buttery, flavorful journey.
The custom flavor options don't end there, either. Everything from breakfast to dinner and dessert offers opportunities to innovate your customer's experience.
Unique Butter Pat Shapes for Branding
Do you have a major catering event coming up with a company that wants to add a touch of class to their dinner service? Having uniquely shaped catering butter portions allows you to bring an extra "wow" factor to your tabletops or buffet tables that ordinary butter packs for catering simply don't have.
For example, our Butterball Butter Premium Balls® add an extra flair of elegance to your catered event. There are also options shaped like roses, daisies, fleur-de-lis, and even golf balls. In an industry where attention to detail can make a difference, these custom individual butter pats will help your catering company grow by standing out from the competition.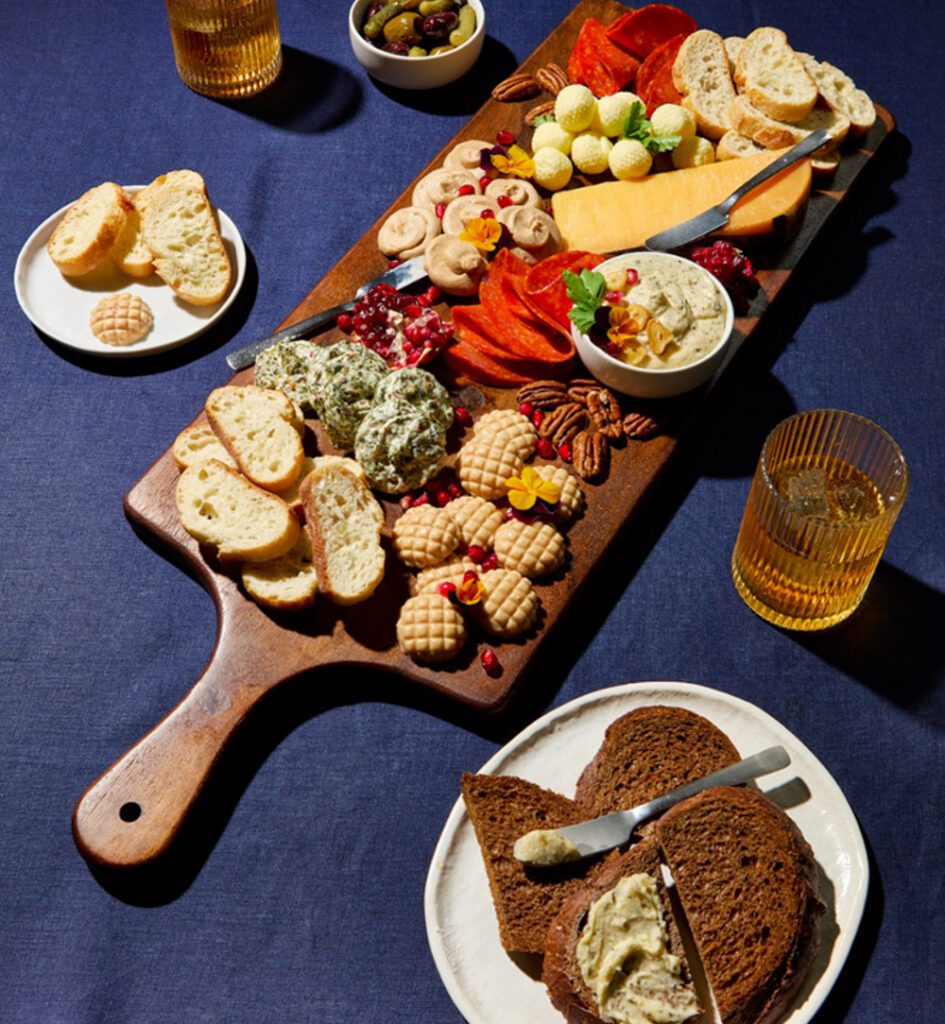 Order Shaped Butter from Butterball® Farms
There are endless details to track when you're trying to grow a catering business. However, having access to quality, shaped butter portions and sauces doesn't have to be one of them. Find a distributor today, and we'll be happy to help your business shine.