According to Catering Foodservice & Events Catering is expected to see 3.3% year-over-year growth in 2023. With the holiday season approaching, it's crucial to ensure both you and your team are well-equipped for the upcoming rush. Consider incorporating beautifully crafted shaped butters from Butterball® Farms into your offerings; not only will they save you valuable time and effort, but they'll also elevate your presentation, demonstrating your attention to every detail of your guests' experience.
The Power of Presentation
The way you present your dishes can significantly impact their appeal. Invest in elegant serving platters, garnish with fresh herbs, and arrange the food thoughtfully on the plate.
Enhance your dining experience effortlessly with our selection of shaped butters. Explore our range, featuring Butterball Butter Premium Balls®, Butter Rose & Rosettes, , and Butter Medallions. Adding beautifully shaped butters to your tabletops or buffet stations not only adds a touch of elegance but also demonstrates your unwavering commitment to going above and beyond for your guests, ensuring that their dining experience is nothing short of extraordinary.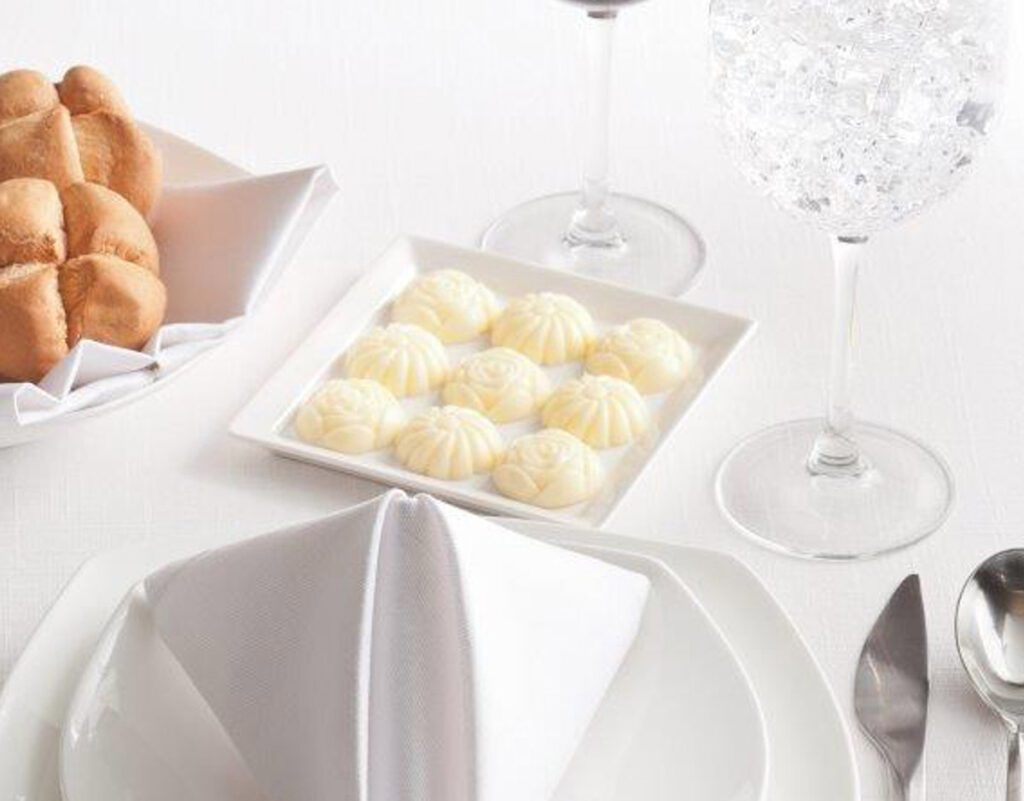 Warm Up Holidays with Inviting Flavors
Datassential reveals a 14% increase in the presence of Honey Butter on menus over the past four years*. Butterball® Farms' Honey with Cinnamon Sugar Butter Hive is the perfect addition to any holiday or autumn-inspired menu item. Whether it's waffles, pastries, or Thanksgiving bread rolls, our Honey Butter Hive will infuse a unique and delightful flavor this season.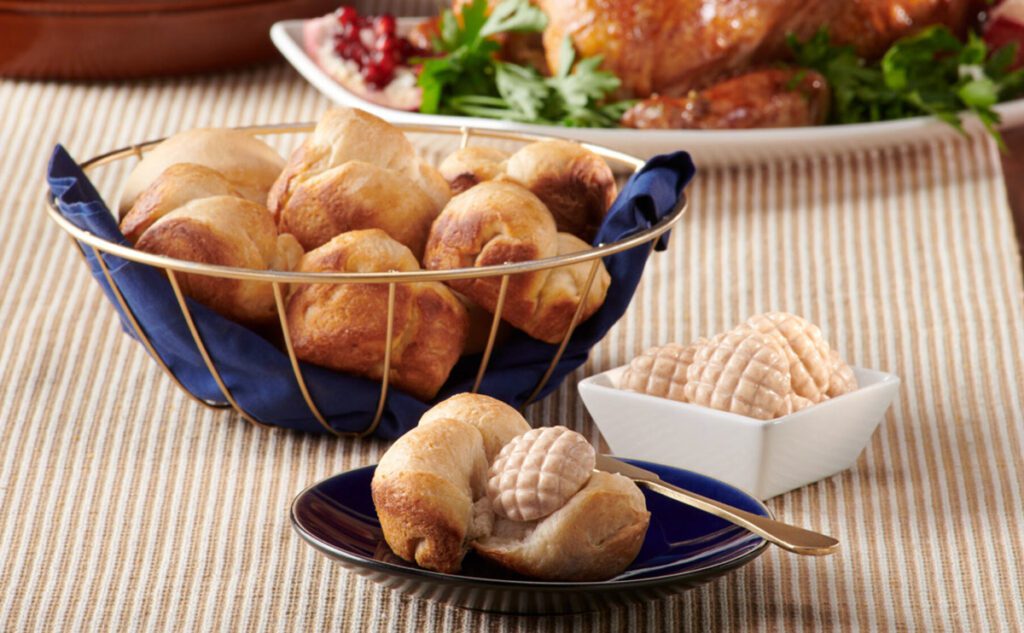 Elevate menu flavors effortlessly with Butterball® Farms' pre-portioned flavored butter dollops, including our popular Garlic Herb Butter Dollop—featured on 4% of restaurant menus and projected to remain for four more years*.
Crafted from premium sweet cream, our butter boasts a creamy texture and delightful, buttery flavor. These individually quick-frozen dollops are seasoned with garlic, wine, lemon, and shallot—making them a versatile pairing for proteins, vegetables, and bread. Available in a dollop or tub at Dot Foods.
Go the Extra Mile with Guests
Are you consistently striving to adapt your menu to align with your guests' desires and expectations?
Consider hosting a a holiday event! Extend an invitation to your valued customers for an exclusive tasting experience featuring innovative dishes crafted with flavored butter, encouraging them to share their thoughts. This valuable feedback will help enhance your offerings for the future while also making your customers feel cherished, ensuring they keep your catering business top-of-mind for upcoming events.
Unsure where to begin? Explore our recommended pairing guide below, which includes our variety of shaped and flavored butters, as well as expert suggestions for bread and wine combinations that will perfectly complement your culinary creations: